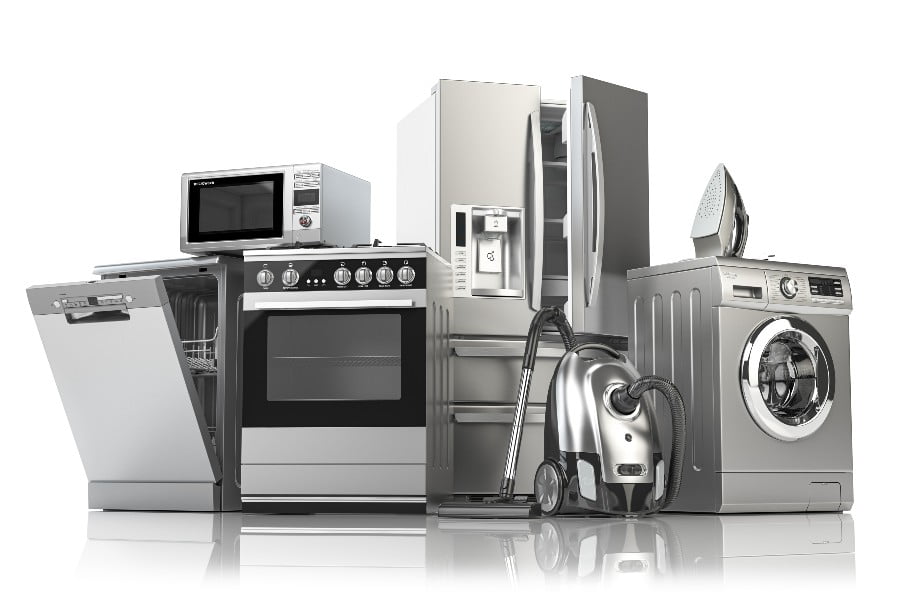 Reliable appliance repair services in South London & Kent with a guarantee
NO CALL-OUT FEE
ONE-OFF LABOUR/DIAGNOSTIC CHARGE.
SAME & NEXT DAY APPOINTMENTS
WE HAVE AVAILABLE TIME SLOTS IN LONDON AND KENT.
6 MONTHS GUARANTEE
PARTS & LABOUR GUARANTEE.
LOCAL BASED ENGINEERS
LOCAL BASED ENGINEERS WITH FULLY EQUIPPED VANS.
If you find yourself with a broken or malfunctioning appliance, you're right to be concerned. These challenges come at the most unexpected times and truly put a damper on your day because you know that it will take time and money to repair. Luckily, with Mix Repairs at your side, you can take advantage of reliable electric domestic appliances repairs in South London & Kent that come with a six-month quality guarantee. Our guarantee is there to give you peace of mind. However, we also go the extra mile in ensuring you get a free quote when you reach us, which comes at a highly affordable rate.
When you choose Mix Repairs, you're choosing from some of the best appliance repair technicians in the industry. They'll do their best to keep your appliance repair service as efficient as possible. This means using high-quality tools and parts to ensure you get a thorough and accurate diagnostics and repair service.
Covering areas including North, East, West and South London and Kent, including areas such as Croydon, Bromley, Dartford, Brixton, Maidstone, Sittingbourne and Tonbridge, it really doesn't matter where you are situated. We come directly to you to carry out your appliance repair service with professionalism and courtesy. We always strive to put your needs first and make booking your fully insured appointment easy. You can simply call us or fill in our short online form to get your free quote and start the process to repaired and optimally functioning appliances once again.
Our appliance repair services: fixing your everyday essentials with expertise
Tumble dryer and washing machine repairs for greater peace of mind
It doesn't matter what brand, make or model of washing machine or tumble dryer you have. We all know that when these appliances break down or malfunction, you're worried about the time, costs and quality of your repairs because these can quickly add up and affect your schedule and budget.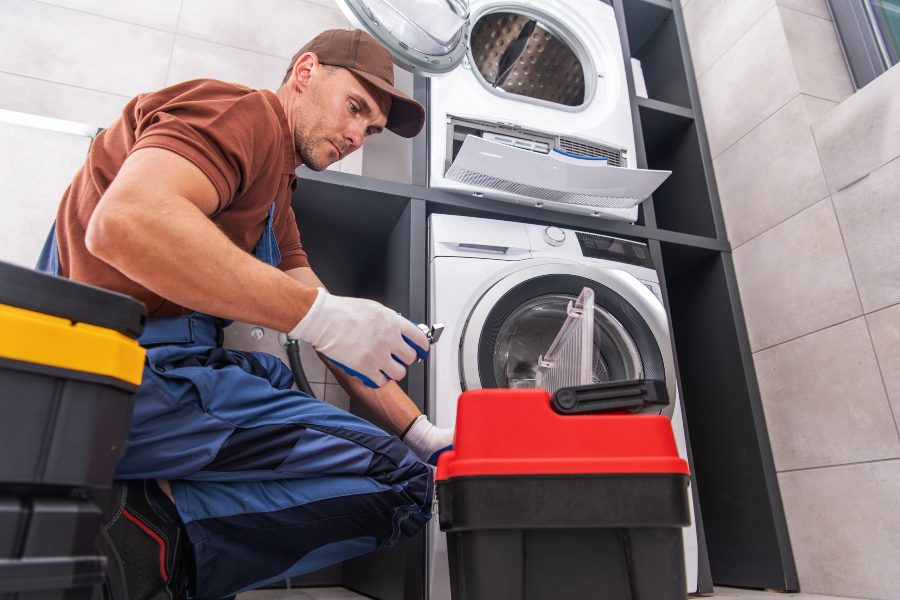 With Mix repairs, we carry out professional washing machine repairs in London that give you greater peace of mind and assurance in the quality of our service. We are fully committed to fixing your broken washing machine and our highly experienced technicians will be able to assist with any model you may have. That's because they go through training that gives them extensive knowledge of all types of domestic appliances, including new and more efficient models.
When you need washing machine or tumble dryer repairs, count on us for a service that's carried out to the highest standard. We place so much faith in our ability to extend the longevity and restore the functionality of your appliance that we also offer a fully insured service that comes with a six-month quality guarantee. Our trusted engineers are ready to be of service and carry out your washing machine or tumble dryer repairs to perfection and with exceptional workmanship. No more loud noises, leaks, faulty drums that don't spin and anything in between. We've got you covered.
When you're searching for a washing machine engineer near you, count on the professionals at Mix Repairs to carry out accurate diagnostics and thorough repairs that come at an affordable cost with a free quote. Get in touch with us today.
High quality dishwasher and fridge and freezer repairs you can count on
We all know the convenience that comes with having a functioning dishwasher. The same is true for our trusted fridges and freezers. But when appliances like these break down, you're right to be concerned. Dishwasher repairs and fridge and freezer repairs often come at a high cost and these challenges can sometimes be time consuming to address. But that's not a problem for your Mix Repairs dishwasher engineers in London who are ready at all times to offer you a professional refrigerator repair service with a quality guarantee. 
When you need a reliable appliance repair service provider who puts your needs first, choose Mix Repairs for the ultimate solution. With us, you get qualified engineers, a six-month quality guarantee, free quotes, same-day and next-day appointments, local engineers with fully equipped vans and so much more. We are ready to ease the hassle of having a malfunctioning dishwasher or fridge freezer. All you have to do is get in touch with us. Simply give us a call or get your free quote by filling out the online form on our website and we'll book your quality appliance repair appointment to give you complete service satisfaction and more peace of mind.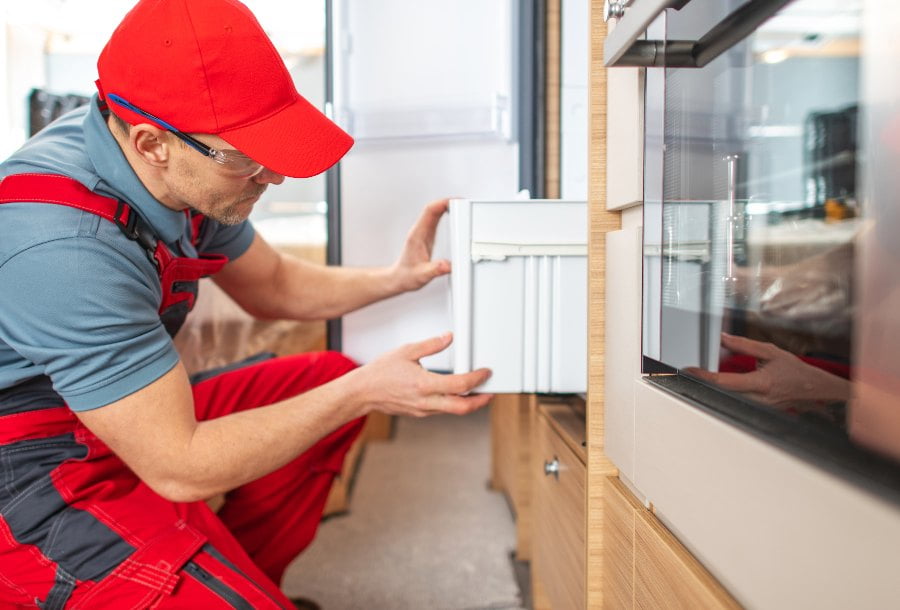 Experienced technicians and free quotes for your electric cooker and oven repairs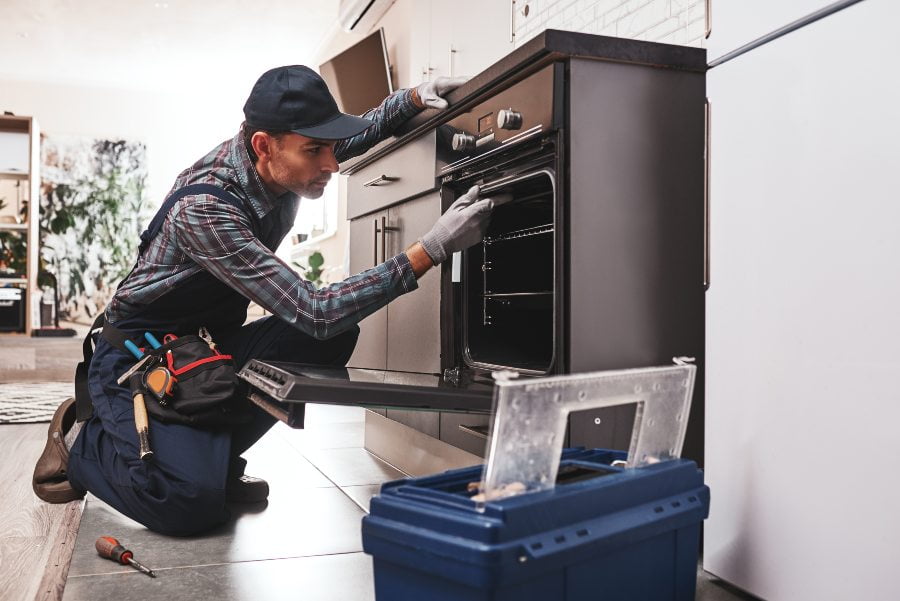 Electric ovens are our trusted kitchen partners and without them, cooking and meal preparation would be impossible. But when your cooker or oven breaks down or starts malfunctioning, it's only natural to be concerned. Broken or malfunctioning appliances are a challenge that can be costly to repair. But with Mix Repairs at your side, you can take advantage of high-quality electric oven repairs in Kent and the surrounding areas with more peace of mind. 
Count on us for your electric cooker repairs or electric hob repairs and our trusted technician with over a decade of experience will solve the challenge in no time. We believe in efficiency and in providing a quality service that is backed by a six-month guarantee. We also believe in putting your needs first and we strive for excellence in everything we do. Rely on Mix Repairs for your electric cooker or oven repair needs and avail of a quality service that's executed to perfection. 
Enjoy the restored functionality of your appliances once again with our same-day or next-day appointments. When you're searching for reliable oven repair near you, let us be your go-to appliance repair service provider that puts you and your needs first in everything we do.
Experience the Best in Appliance Repairs – Book Your London Service Appointment Today!
Why choose Mix Repairs' appliance services?
When you choose Mix Repairs' appliance repair services, you are choosing a trusted household name in the industry that's renowned for quality and professional repairs. Our services are performed to some of the highest standards in the industry, making us a reliable service partner for your appliance repair needs. 
In fact, our services are trusted by manufacturers and the fact that our service is backed by a six-month quality guarantee will give you more assurance that your appliance will be in excellent hands. 
We restore the full functionality of a broad variety of appliances and offer same-day and next-day appointments for those emergency repairs so that you can have greater peace of mind. With our affordable services and commitment to quality repairs, choose us as your trusted partner for your appliance repair needs today.
Our Google Reviews:
---
They were outstanding. We had the best technician I have ever seen. If you ever need washing machine repair just call them
Perveen Mohammed
2023-06-11
Very efficient. I just made one call for an appointment, and everything was sorted within 24 hours.
Richard Harding
2023-02-16
I booked an engineer yesterday and I was surprised to get one so quickly. The engineer arrived and he was well presented, polite and knowledgeable. He found the problem quickly and explained it clearly. I had to leave as i was taking my wife and son to a doctors appointment. I felt very comfortable leaving him alone in my house. He kept the area clean and tidy and tidied as he went. I would use them again and would recommend them highly. My engineer was Simona Stoikova.
Simona was super helpful on the phone and gave me all the information quickly and was really friendly. George who repaired my dryer worked really quickly and did a great job. Would defiantly use again.
This is the second time that I have used this company and I am delighted with the result. Everything was explained clearly and the engineer was able to resolve the problem on the first visit.
Good engineer 👍
Really happy with the service provided today. The engineer came on time and sorted out the problem with my fridge. He even fixed the hinges (which I did not realise were causing a problem) and gave me advice on how to defrost the freezer and what setting to keep the freezer on. Would reccomend to anyone for a reliable and trustworthy company.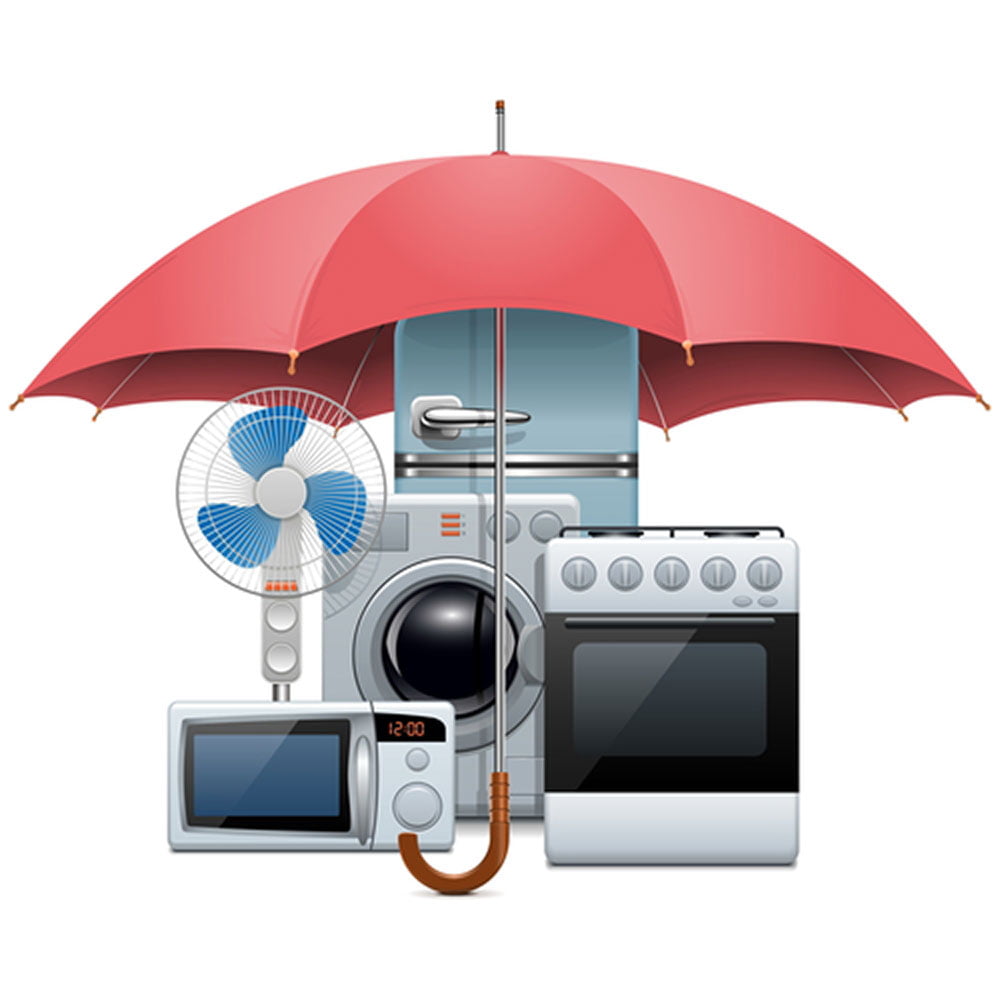 We Make You Love Your Applicance!
Today not Tomorrow
---
We have built a reputation for providing the highest level of customer care. Mix Repairs provide the best solution to all your appliance repair needs in North and South London: starting from flexible price list, installing high quality parts and providing with quote and installation of new machines when is necessary. Mix Repairs engineers are fully trained to repair all makes and models of domestic appliances: washing machines, dishwashers, cookers, ovens, fridge freezers, tumble dryers, washer dryers and hobs. All repairs come with six months parts and labour guarantee.
We work with local engineers so we can offer you same and next day appliance repairs. Simply use our online booking form or call us and we'll arrange an appointment for the time and date that suits you best.
At MIX Repairs, we offer a comprehensive range of domestic appliance repair services in Kent. From washing machines, ovens, fridges, to dishwashers, our skilled technicians specialize in repairing all types of electrical appliances. With a six-month guarantee, our professional repairs are reliable, affordable, and carried out with precision. Whether it's washing machine repairs, oven repairs, fridge repairs, or dishwasher repairs, we are here to restore your appliances' functionality. Contact us today for high-quality repairs in Kent that come with a guarantee, ensuring a hassle-free experience.
Fully Qualified Engineers
Team of fully qualified and regularly trained engineers
Local Engineers
Local based engineers with fully equipped Vans
Same and Next Day Appointments
We have available slots in South East London and we can be with you on same day
6 Months Guarantee
All our repairs come as standard with our six months parts and labour guarantee.
Fully Guaranteed & Insured
We are fully insured for public liability an employer's liability
Affordable Prices
Unbeatable price list designed for all customer needs
Freestanding Appliances Repair*
+ VAT, Parking cost and CC Charge (if applicable)
Integrated Appliances Repair*
+ VAT, Parking cost and CC Charge (if applicable)
Freestanding - Installation**
+ VAT, Parking cost and CC Charge (if applicable)
Integrated - Installation**
+ VAT, Parking cost and CC Charge (if applicable)
*No Call Out charge; – One-Off labour/diagnostic charge; – Six Months Guarantee; – No Hidden charges; – No Time limit; – Parts Charged Separately **2-hour slot & 1 hour call before delivery; Free recycling