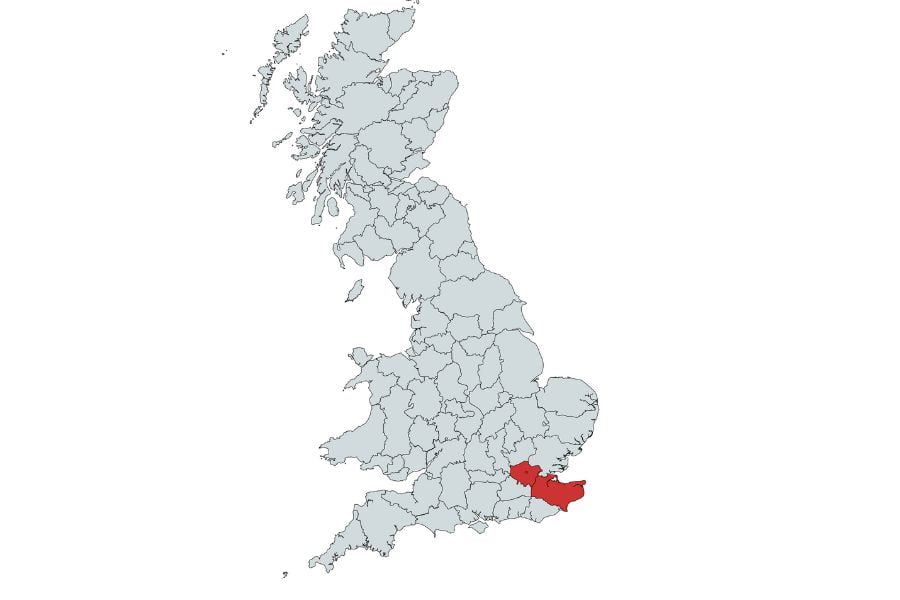 Local domestic appliance repairs in South London & Kent
WE COVER LONDON AND KENT
LOCAL BASED ENGINEERS WITH FULLY EQUIPPED VANS.
SAME & NEXT DAY APPOINTMENTS
WE HAVE AVAILABLE TIME SLOTS IN LONDON AND KENT.
AFFORDABLE PRICES
UNBEATABLE PRICE LIST DESIGNED FOR ALL CUSTOMER NEEDS.
We often take our well-functioning kitchen appliances for granted. That is, until they start showing signs of wear and tear and damage and eventually break down or start malfunctioning. This is not only a frustration because of the extra time and hassle you'll need to go through when booking your kitchen appliance repairs in South London & Kent. It can also be a costly affair.
But when you choose Mix Repairs to carry out your household appliance repair service, you're in great hands. We make booking your service with us simple and easy. All it takes is giving us a call or booking online. What's more is that we offer free quotes and charge no call out fees, meaning that you can stay within budget with our affordable services.
Apart from all this, when you book your service appointment with us, you'll be assigned a specialist London electric engineer for home appliances. This means that you can take advantage of their skill, knowledge and experience for a high quality service that's backed by a generous six-month guarantee. That's right. We back our service with a guarantee to give you greater peace of mind and service satisfaction and to ensure that you have confidence in the restored longevity and functionality of any appliance that may be broken or malfunctioning.
Our households consist of many appliances that we rely on every day to help us. From our trusty fridge freezers to our cookers, ovens, dishwashers and washing machines. But when one or more of them break down, you'll find yourself feeling stuck, worried and frustrated. Yes, it's the associated cost of needing repairs that you probably haven't budgeted for and it's also the extra time that you'll need to dedicate to book your service and have your appliance repaired.
Luckily, at Mix Repairs, we make this process super easy for you. No more wasted time. No unaffordable rates. Only high-quality workmanship that restores the longevity and functionality of your appliance. When you choose Mix Repairs, you'll be assigned one of our thorough and qualified appliance repair engineers in South London to help address your appliance repair needs.
In fact, we stand behind the quality workmanship of our London appliance repair technicians so much that we offer a six-month guarantee on the service in addition to ensuring that it is fully insured. Our technicians work to the highest standards in the industry and come well-prepared for the job. With no call out fees and free quotes, there's never been a more budget-friendly option for you to take advantage of when you need household appliance repairs.
Our Google Reviews:
---
They were outstanding. We had the best technician I have ever seen. If you ever need washing machine repair just call them
Perveen Mohammed
2023-06-11
Very efficient. I just made one call for an appointment, and everything was sorted within 24 hours.
Richard Harding
2023-02-16
I booked an engineer yesterday and I was surprised to get one so quickly. The engineer arrived and he was well presented, polite and knowledgeable. He found the problem quickly and explained it clearly. I had to leave as i was taking my wife and son to a doctors appointment. I felt very comfortable leaving him alone in my house. He kept the area clean and tidy and tidied as he went. I would use them again and would recommend them highly. My engineer was Simona Stoikova.
Simona was super helpful on the phone and gave me all the information quickly and was really friendly. George who repaired my dryer worked really quickly and did a great job. Would defiantly use again.
This is the second time that I have used this company and I am delighted with the result. Everything was explained clearly and the engineer was able to resolve the problem on the first visit.
Good engineer 👍
Really happy with the service provided today. The engineer came on time and sorted out the problem with my fridge. He even fixed the hinges (which I did not realise were causing a problem) and gave me advice on how to defrost the freezer and what setting to keep the freezer on. Would reccomend to anyone for a reliable and trustworthy company.
If you're currently searching for electric appliance repairs specialists in Kent, you've come to the right place. That's because at Mix Repairs, we have full faith in the training and quality of our technicians' experience and skills. These highly qualified specialists take every appliance repair job seriously and give their best workmanship to resolve your appliance problems. Whether it's a leaking dishwasher, a noisy fridge freezer or anything in between, we can help.
We place so much faith in our technicians that we are proud to back our service with a six-month guarantee that ensures you get the most out of it. Ready to book a repair? Count on us for a free quote, no call out fee and budget-friendly service. We are here to help and offer you the highest assurance that you'll receive some of the best workmanship in the industry. As a trusted household appliance repair service partner in London and Kent, we are here for you every step of the way.
That's one of the reasons why our service is trusted by manufacturers and is fully insured. Looking for emergency repairs? We've got you covered! Choose from our same-day or next-day appointments for greater peace of mind, knowing your appliance will be back in working order as swiftly and efficiently as possible. Get in touch with us today!
Explore where we offer top-notch domestic appliance repairs
Most common domestic appliance problems we get called for
There are many possible reasons for your household appliances not working as they should. For example, washing machine issues could lead to your washer not draining or spinning properly or leaking water. Dishwashers, on the other hand, could leave your dishes dirty, leak water or simply won't start. With tumble dryers, you may have a faulty heating element that results in the dryer not heating or overheating. Alternatively, it could emit unusual noises.
In addition, some of the most common appliance repair challenges when it comes to electric ovens include uneven cooking, not heating up and oven door issues. The same is true for your electric cooker. Other common faulty appliance issues may include fridge freezer dilemmas where it doesn't freeze, leaks water or has an excessive frost build up.
Whichever of these challenges you are facing, you've got Mix Repairs to count on for quality and guaranteed repairs. Trusted by manufacturers, we offer a six-month quality guarantee as part of our extensive experience and trust in our engineers. We also offer a budget-friendly service that you can avail of with same-day and next-day appointments. Book your service with us today and get your free quote for a local engineer that is fully equipped with all the right tools to help resolve any of your appliance repair challenges.
Why choose Mix Repairs' appliance services?
Fully Qualified Engineers
Team of fully qualified and regularly trained engineers
Local Engineers
Local based engineers with fully equipped Vans
Same and Next Day Appointments
We have available slots in South East London and we can be with you on same day
6 Months Guarantee
All our repairs come as standard with our six months parts and labour guarantee.
Fully Guaranteed & Insured
We are fully insured for public liability an employer's liability
Affordable Prices
Unbeatable price list designed for all customer needs