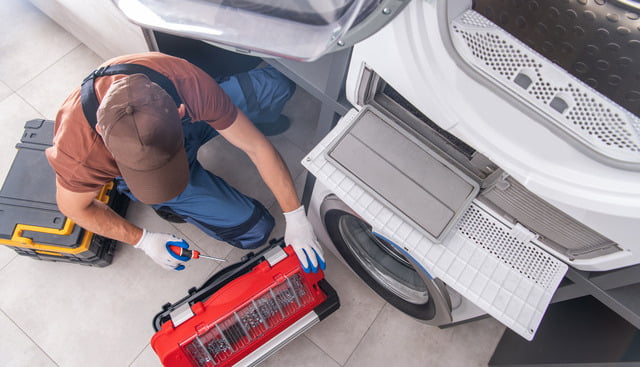 Domestic appliance repairs in Maidstone that you can count on
No one is happy when their appliances break down and stop functioning properly. At MIX Repairs, we completely understand that this can feel like a burden, chore and an unnecessary expense. 
However, with our domestic appliance repair specialists in Maidstone, you can rest assured that our experienced and knowledgeable technicians have all the answers and tools at hand to repair your appliance to the highest quality standards possible. They will be able to diagnose and repair any appliance of any model or brand. You simply need to get in touch with us. And doing so is simple!
All you have to do is give us a call or fill in a short form on our website to get your quote. Our domestic appliance repairs are affordable and budget-friendly, which means you won't need to lose any sleep over excess costs that can quickly build up. Our experienced appliance repair technicians are highly efficient and know just how to address practically any appliance problem you might be facing. 
Rely on us at MIX Repairs as your trusted domestic appliance repair specialists in Maidstone.
Fully Qualified Engineers
Team of fully qualified and regularly trained engineers
Local Engineers
Local based engineers with fully equipped Vans
Same and Next Day Appointments
We have available slots in South East London and we can be with you on same day
Choose quality when it comes to your washing machine repairs in Maidstone
There may be many people out there who claim to be experienced specialists in carrying out washing machine repairs in Maidstone. But few can confidently say that they can provide you with a guaranteed service. The last thing you want is to spend more time and money on doing additional repairs after a repair service. 
You need quality at the right price and at the right time. All this backed by professionalism and a quality service. With our Maidstone washing machine repairs, you get this and so much more. Whether it's your washing machine that isn't spinning properly, leaving your clothes unclean or your tumble dryer is leaking or leaving your clothes wet – we've got you covered. With our high quality tumble dryer repairs in Maidstone, you're in capable hands with our washing machine and tumble dryer repair specialists.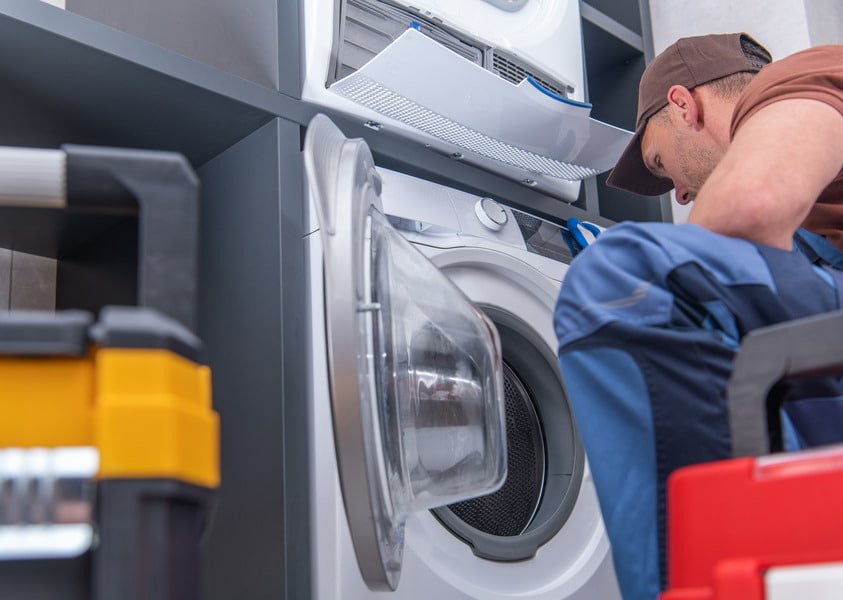 Choose MIX Repairs to carry out your Maidstone washing machine repairs and rest assured that your washing machine and/or tumble dryer will have an extended longevity and will function optimally once again. Our quality guarantee is there for you. With our six-month guarantee, you will now have greater peace of mind and control over your washing machine. Trust us to get the job done right.
6 Months Guarantee
All our repairs come as standard with our six months parts and labour guarantee.
Fully Guaranteed & Insured
We are fully insured for public liability an employer's liability
Affordable Prices
Unbeatable price list designed for all customer needs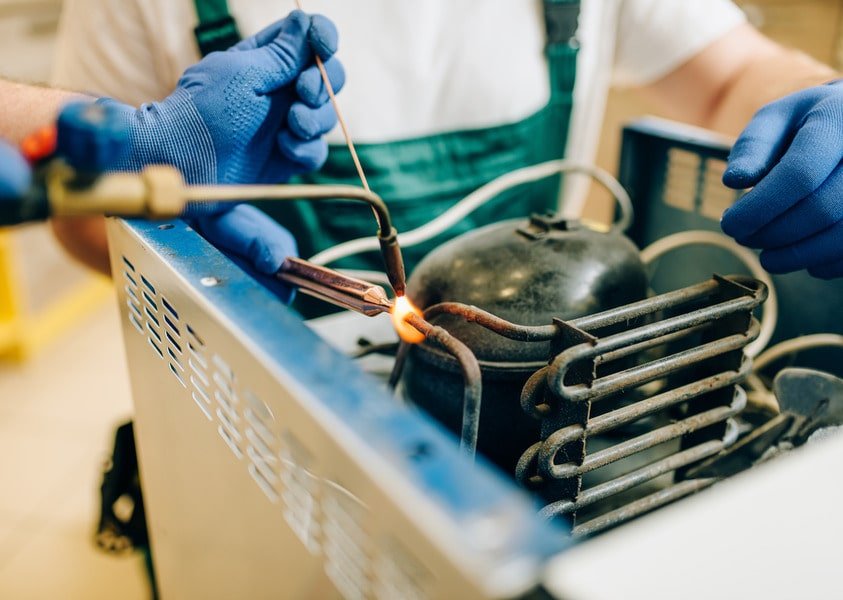 Professional fridge repairs in Maidstone with a quality guarantee
If your fridge isn't working properly, the chances are that you'll want to have it repaired first before thinking about buying a new one. An investment in a fridge does not come cheap. And because you've spent a lot of resources on this appliance, you want to ensure that it works optimally. However, fridges do break down for various reasons including faulty door seals, broken or incorrect thermostats and a host of other issues that can leave you with spoiled food. 
Rest assured that with our fridge freezer repairs in Maidstone, your fridge is in good hands. Our experienced technicians are knowledgeable and skilled at repairing all types of fridge brands for your convenience and peace of mind. Whenever you need a fridge repair service in Maidstone, you can turn to us at MIX Repairs. Offering a professional service for many years with a quality guarantee, your fridge challenges will be swiftly diagnosed and repaired by an expert.
To book your fridge freezer repairs in Maidstone with us is easy. All you have to do is get in touch by filling in a quick form on our website or giving us a call. We promise a budget-friendly service that you can always count on. Reach out to us today!
Get the right oven repairs in Maidstone to meet your needs
When you need cooker repairs in Maidstone, you need to know that your technician is qualified and experienced to carry out the job to the highest standard. At MIX Repairs, our engineers are considered among the best in the industry. They undergo regular and thorough training to ensure that they are always up to date with the latest developments in oven repairs. 
So, if you need electric cooker repairs in Maidstone, you know that you can count on us. But we not only have an experienced team of professionals. Our services are affordable and budget-friendly and they come with a six-month guarantee. All these factors combined are designed to give you greater peace of mind so that you can rest assured of a quality and reliable service for your cooker or oven.
The MIX Repairs cooker repairs in Maidstone are characterised by exceptional quality and a reliable service that you can trust. Backed by the special training our technicians undertake and the high standards they adhere to, you can count on your cooker repairs with us to be of the highest quality.
Your dishwasher repairs in Maidstone are now just a phone call away
Is your dishwasher spray arm not releasing enough water or not releasing water at the right pressure? Is your pump not working properly? Perhaps you have a blocked filter or a faulty temperature sensor. Any of these problems with your dishwasher can be a cause for concern but with the MIX Repairs dishwasher repairs in Maidstone, you no longer have to worry.
At MIX Repairs, we have assembled the A-team of dishwasher repair specialists in Maidstone. These domestic appliance repair technicians undergo thorough training to high quality standards and ensure that you get the best value for your money with our dishwasher repairs in Maidstone.
Don't hesitate to get in touch with us for any of your domestic appliance repairs in Maidstone. You will enjoy a professional and friendly service that is as fast and efficient as possible to get your dishwasher working properly once again. And that's not all. You also get a six-month guarantee on your service, assuring you of greater peace of mind and service satisfaction. 
Simply get in touch with us for your dishwasher repairs today. Our friendly and helpful team is ready to be of service to you and effectively diagnose and troubleshoot any dishwasher repair needs you may have at a budget-friendly cost.
We provide services to Maidstone and the entire Kent region