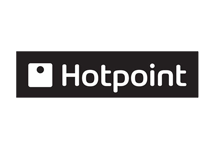 South London & Kent's Expert Technician Tackles Hotpoint Kitchen Appliance Repairs!
Our engineers are brand-specific trained to service and repair all Hotpoint appliances including Hotpoint washing machines, Hotpoint dishwashers and Hotpoint ovens. Both our warehouse and service vans are stocked with thousands of lines of spare and replacement parts for all Hotpoint appliances. Mix Repairs offer a six month guarantee for labour and parts and you can rest assured that if the same problem re-occurs Mix Repairs engineer will visit you and will sort problem with no charge. To book your Hotpoint repair call us on 0203 7737 520 or book online by clicking below.
Fully Qualified Engineers
Team of fully qualified and regularly trained engineers
Local Engineers
Local based engineers with fully equipped Vans
Same and Next Day Appointments
We have available slots in South East London and we can be with you on same day
Your professional Hotpoint appliance repairs service
Established in 1911 in California, United States, the Hotpoint brand has and continues to be known for manufacturing high quality home appliances. Among these include refrigerators, ovens, dishwashers, washing machines and tumble dryers. One of the brand's main aims is to be a reliable provider of durable appliances that are built to last in order to give you long-term satisfaction. With a reputation for quality and affordability, it is a brand that's often chosen by many households because it delivers value for money. 
However, when your Hotpoint appliance starts malfunctioning or not working at all, you will need a quality and professional Hotpoint appliance repairs service that comes at an affordable price. In fact, with MIX Repairs, you can quickly and easily get a quote for your Hotpoint repairs cost by simply selecting a few options from the dropdown list on our website. We make your Hotpoitn repairs as easy as possible. Another way we do this is by offering same-day and next-day appointments so that you can rest easy knowing that your appliances are in good working order.
So, if you are looking for local Hotpoint repairs that come with a quality six-month guarantee on labour and parts, you can trust our technicians at MIX Repairs to provide you with accurate diagnostics and high quality workmanship on your repair service. What's more is that apart from our six-month guarantee, our service is insured to give you greater peace of mind.
Don't hesitate to give us a call and book your Hotpoint appliance repairs today! Our friendly and helpful team is ready to be of service and our helpful technicians are on standby ready to help.
Choose MIX Repairs for Hotpoint washing machine repairs near you
Your Hotpoint washing machine has been your trusted partner when doing your laundry for years. But now it's malfunctioning or refusing to work at all. Despite its flexible configurations and variety of fast wash cycles, energy efficiency, safety features and more – the chances are that when your washing machine stops working, you're faced with a dilemma. Luckily, you can now easily book Hotpoint washing machine repairs near you with our team at MIX Repairs.
Our trusted technicians can be of service to you by fixing Hotpoint washing machine issues through accurate diagnostics and repair. They are also thoroughly trained and undergo continuous training whenever new models are released on the market so that you can rest assured that whatever make or model of Hotpoint washing machine you have, our technicians can repair it. And to make your service even more comprehensive, our technicians will bring along the spare parts you need so as not to waste your time or affect your schedule.
Book your reliable Hotpoint oven repairs with MIX Repairs today
Your Hotpoint oven serves an important daily function in your home. However, when you're left with undercooked or overcooked food, something is wrong with it and you need to have it fixed. This is where MIX Repairs' professional Hotpoint oven repairs comes in.
With our Hotpoint oven repairs in the UK, you can take advantage not only our our six-month guarantee on the parts and labour, but you can also rest completely assured that your Hotpoint cooker repairs will be diagnosed and fixed by professional technicians who go through thorough training on a continuous basis to ensure that they're always up to date with the latest model releases.
When you are looking for Hotpoint oven repairs near you, you can always count on us to extend the longevity of your appliance as well as ensure it is functioning as it should once again. Our service is available for same-day and next-day appointments, perfect for emergencies. But that's not all. You also get a service that is insured and one that's easy to book. Simply get in touch with us in a way that works for you best and we'll schedule your appointment to ensure your Hotpoint oven is working as it should once again.
Hotpoint dishwasher repairs near you that you can fully trust
When your Hotpoint dishwasher starts acting up, you know that that is a cause for concern. It means setting aside valuable time for Hotpoint dishwasher repairs near you. And when that happens, you need to know that you're dealing with a reliable and professional service partner. With MIX Repairs, the quality of our work is guaranteed as we offer a six-month guarantee on the parts and labour provided. 
Apart from this, with us you can rest assured that whatever Hotpoint dishwasher repairs in the UK that you may need, our service comes insured for your safety and peace of mind. Our technicians also go through intensive training to make sure that they know the best practices and strategies to ensure your Hotpoint dishwasher repairs are top notch and fully professional. And in addition, they also undergo continuous training so that they're always one step ahead in the industry, not letting any new model or make stand in their way of giving you a quality repair service.
Guaranteed Hotpoint fridge freezer repairs near you
Hotpoint fridge freezers are known for their energy efficiency and optimal performance. But when this performance starts declining due to wear and tear or due to a faulty part, you need to rely on professional Hotpoint fridge freezer repairs near you. As your local Hotpoint fridge repairs service partner, you can count on us for a guaranteed service. In fact, we offer a six-month guarantee on parts and labour, meaning greater service satisfaction for you and more peace of mind.
And what's more is that our service is not only insured but our technicians go through extensive training to fully understand all the possible scenarios where your Hotpoint fridge freezer may not work properly. Then, they also go through continuous training to ensure that they are up to date with any new Hotpoint fridge freezer model that's released and that they can attend to the necessary repairs in the most professional and efficient way possible so that your peace of mind is guaranteed. 
When you need Hotpoint fridge repairs near you, don't hesitate to get in touch with us! Booking your same-day or next-day service in the event of an emergency is now easier than ever. Simply give us a call or enter your details in the short online form on our website. Our team of friendly and experienced professionals, which offers Hotpoint fridge repairs in London, is ready and at your disposal to ensure that your fridge freezer doesn't give you any more issues. Get in touch with us for your comprehensive service and enjoy the results of a fully functioning fridge once again.
6 Months Guarantee
All our repairs come as standard with our six months parts and labour guarantee.
Fully Guaranteed & Insured
We are fully insured for public liability an employer's liability
Affordable Prices
Unbeatable price list designed for all customer needs