6 Months Guarantee
All our repairs come as standard with our six months parts and labour guarantee.
Affordable Prices
Unbeatable price list designed for all customer needs.
Fully Guaranteed & Insured
We are fully insured for public liability and employer's liability.
More than 15 years of experience
We have huge experience in the field. More than 15 years.
Local Engineers
Local based engineers with fully equipped Vans
Same and Next Day Appointments
We have available time slots in all London and we can be with you on the same day.
Electric Cooker Repairs in South London & Kent
Mix Repairs is here to support you and we understand that your home cooking appliances are necessary for keeping your family fed. We are an appliance repair and maintenance expert company with two locations based in London and Kent for more than 15 years. Our service is fast, reliable and hassle-free. We service all areas and we offer same and next day availability. Our company is proud to answer the appliance repair needs of property owners throughout the London and Kent area.
We offer cookers repair services and installations, for your home or commercial property. Whether it is electric, free-standing or integrated, we are here to help. We repair all types of hobs, solid-plate electric, ceramic, induction, electric glass hobs.
Most common cooker repairs faults are: Doors Issues, faulty ignition, the fan keeps running, overheating, not heating, turns itself off, heats poorly. Most common hobs repairs faults are: Gas leaks from the gas hob, Ignition not working, electric hob not heating up, Unable to adjust the heat.
You can arrange a visit by our technician 7 days a week. If you have any issue with ovens, ranges or hobs, do not hesitate to contact us.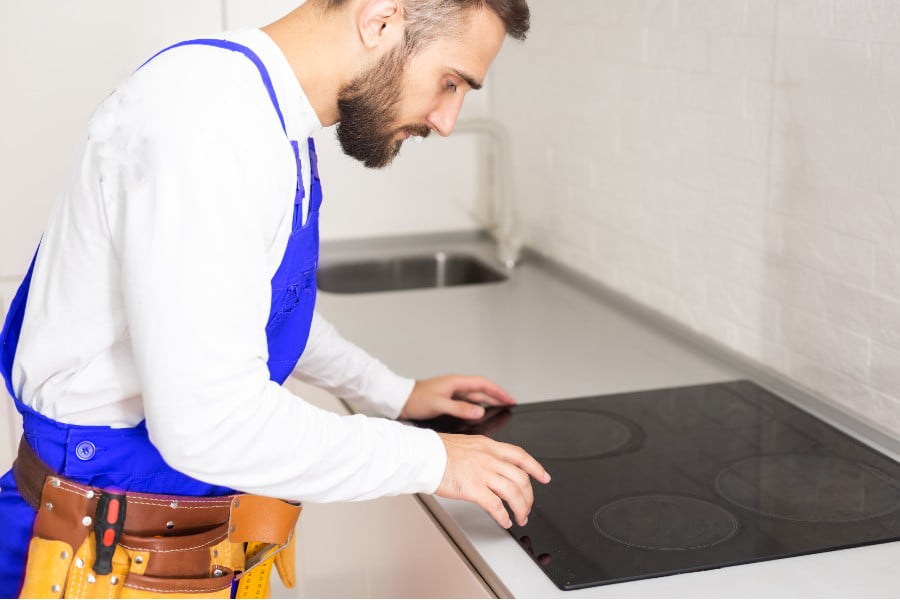 ---
They were outstanding. We had the best technician I have ever seen. If you ever need washing machine repair just call them
Perveen Mohammed
2023-06-11
Very efficient. I just made one call for an appointment, and everything was sorted within 24 hours.
Richard Harding
2023-02-16
I booked an engineer yesterday and I was surprised to get one so quickly. The engineer arrived and he was well presented, polite and knowledgeable. He found the problem quickly and explained it clearly. I had to leave as i was taking my wife and son to a doctors appointment. I felt very comfortable leaving him alone in my house. He kept the area clean and tidy and tidied as he went. I would use them again and would recommend them highly. My engineer was Simona Stoikova.
Simona was super helpful on the phone and gave me all the information quickly and was really friendly. George who repaired my dryer worked really quickly and did a great job. Would defiantly use again.
This is the second time that I have used this company and I am delighted with the result. Everything was explained clearly and the engineer was able to resolve the problem on the first visit.
Good engineer 👍
Really happy with the service provided today. The engineer came on time and sorted out the problem with my fridge. He even fixed the hinges (which I did not realise were causing a problem) and gave me advice on how to defrost the freezer and what setting to keep the freezer on. Would reccomend to anyone for a reliable and trustworthy company.
Expert Electric Cooker and Hob Repairs available in Croydon, Bromley, Dartford, and throughout the wider South London region
We understand the frustration that comes with a broken cooker, and that's why we are here to assist you. Our expertise lies in repairing and maintaining electric ovens and hobs for both residential and commercial clients in Croydon, Bromley, Dartford, and the rest of South London. With over 15 years of experience, we offer high-quality service with same-day appointments and a 24-hour answering service provided by our operators.
Our dedicated staff is fully trained and qualified to handle any appliance repairs you may require. Whether it's fixing or installing any type of oven and hob, including ranges, we have you covered. Ovens are a crucial component of any kitchen, and if yours is experiencing any malfunction, we are ready to provide you with fast and reliable repair services.
We take pride in offering top-notch electric cooker repairs in Croydon, Bromley, and Dartford, ensuring that your cooking appliances are functioning optimally and providing you with a seamless cooking experience.
Why choose us among the rest:
You get a solid quote before the works start.
We offer same-day appointments.
We offer next-day appointments.
Fast, reliable service.
Insured and fully-licensed.
Fully skilled technicians.
Fully equipped vans.
Hundreds of customers book their cooker-hob repairs with us as we are the trusted repair company for many of the leading brands in the world such as BOSCH, Beko, LG, Zanussi, Rangemaster, Indesit, AEG, Neff, and much more.
Schedule an appointment now at 020 3773 7520! We're open (Mon-Sat 8:30 – 17:00)
Electric Cooker Repairs Prices:
Freestanding Electric Cooker
£ 68.50 + VAT
No Call Out charge
One-Off labour/diagnostic charge
Six Months Guarantee
No Hidden charges
No Time limit
Parts Charged Separately
Integrated Electric Cooker
£ 76.50 + VAT
No Call Out charge
One-Off labour/diagnostic charge
Six Months Guarantee
No Hidden charges
No Time limit
Parts Charged Separately
Contact Mix Repairs whenever you need a top rated electric cooker repairs!
Electric cooker repairs in Kent with a 6-month guarantee
Covering all areas in Kent, you can now book your cooker repairs in Maidstone, Sittingbourne and Tonbridge with us at your convenience. At MIX Repairs, we understand that a broken or malfunctioning cooker is often an unforeseen problem that can be challenging for your daily routine. Your family relies on the cooker for a hot plate of food on a regular basis and when it breaks down, it's a problem that you have to deal with. These issues that are often unbudgeted for can put a damper on anyone's day. But with us, you're in safe and capable hands. 
Your MIX Repairs electric cooker technician in Sittingbourne will ensure to accurately diagnose and then repair your broken or malfunctioning cooker in a professional and efficient manner. With us, you can also count on a six-month quality guarantee that ensures the longevity and functionality of your cooker is restored. Whether you have a broken cooker in Tonbridge or anywhere else in Kent, you can always count on us for your cooker repairs in Maidstone, Sittingbourne and Tonbridge that are trusted by manufacturers. For your convenience, we also offer you same-day and next-day service slots, which are particularly useful for emergencies. Don't hesitate to get in touch with us today!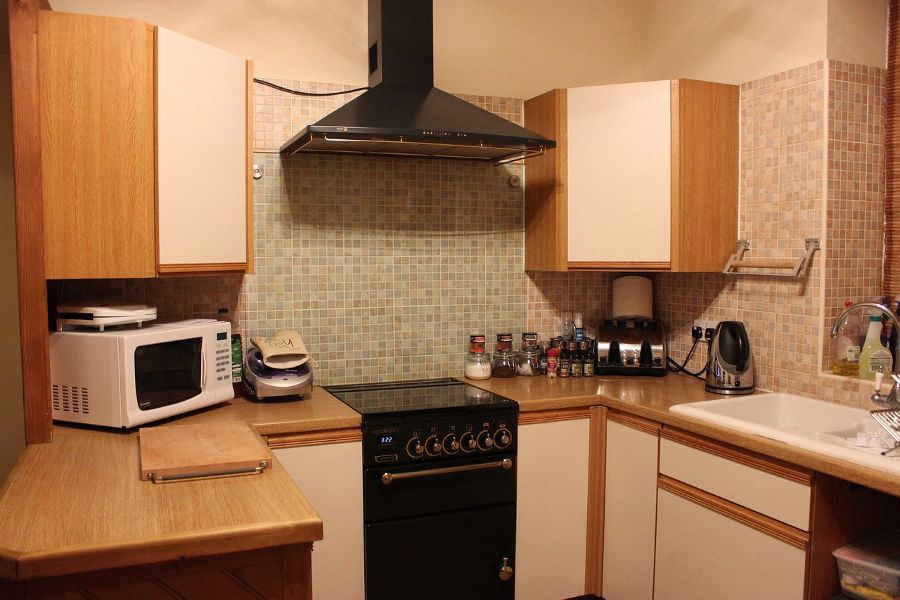 Common electric cooker problems that MIX Repairs can handle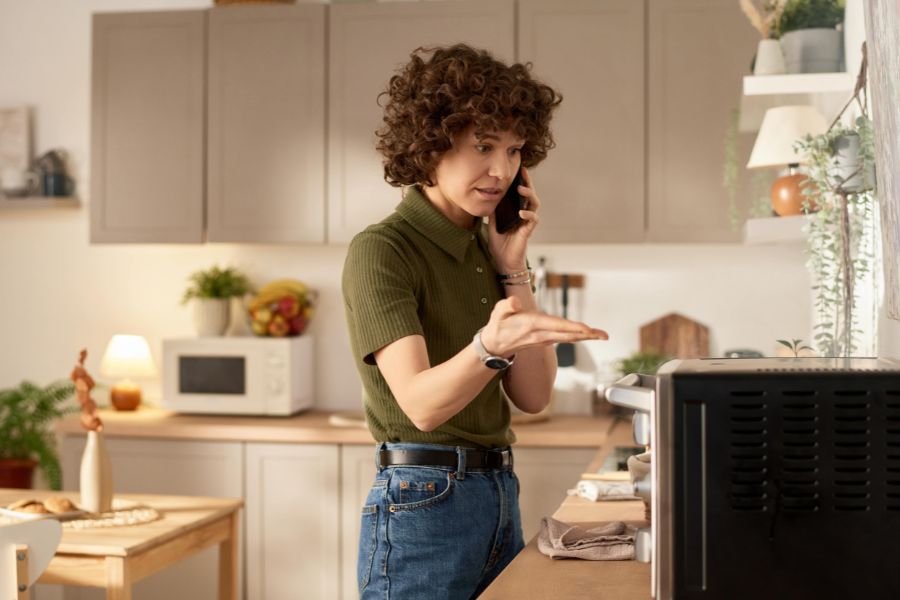 Despite different brands of cookers offering different features and designs, many of these cookers have one thing in common. And that is that with regular usage and wear and tear, they will experience frequently encountered electric cooker faults irrespective of the appliance brand that you have in your home. 
Luckily, with MIX Repairs, you can count on us to fix practically any electric cooker from brands that include Bosch, Beko, LG, Zanussi, Rangemaster, Indesit, AEG, Neff and Hotpoint cooker repairs, among others. Whichever type of cooker you have in your home, we are a reliable and trustworthy brand that offers a professional service. Our experienced technicians have extensive experience (over 15 years) and they have encountered electric cooker faults that include the following:
Electric cooker is not heating up:

This could be caused by a faulty heating element or may be the result of power supply issues.
Electric cooker is not working:

Some of the potential reasons why your electric cooker may not be working include power supply issues, a faulty control panel or switches or a defective heating element.

Cooker thermostat problems:

Possible causes of this common problem may include wear and tear, calibration issues or electric faults.

Slow cooker temperature:

Slow cooker temperature may be a result of insufficient power supply, dirty heating elements or issues with the internal components. 

Electric hob is not heating up:

Some examples of possible reasons why your electric hob is not heating up include power supply issues, a faulty heating element or a defective control switch.

Electric oven is not heating up:

A faulty heating element, a defective thermostat or power supply issues are just some of the reasons why your electric oven is not heating up.

Oven door not closing properly:

Finally, some of the potential reasons behind a broken oven door may include misaligned door hinges, worn-out or damaged door gasket/seal or a loose or broken door latch mechanism.
Of course, there are many other reasons and possible causes for electric cooker faults. But with us, you can rest assured that you'll not only get a free quote but also a six-month guarantee on a service that is trusted by manufacturers. Get in touch with us for your same and next day appointment or book us throughout the week when it is convenient for you.
Frequently asked questions
Q: Will you be able to assist me with electric stove cooker repairs?
A: Being in the appliance repair industry for over a decade, we can certainly help with your electric stove cooker repairs, irrespective of its model, make and brand. What's more, our service comes with a six-month guarantee on parts and labour. No matter what problem your electric stove cooker is presenting you with, our trusted technicians are highly likely to resolve the issue in one visit. If further assistance or work is required, they will let you know accordingly, thus enabling you to plan your schedule more effectively.
Q: Do you provide electric range cooker repairs?
A: We definitely offer electric range cooker repairs and typically advise that these appliances should be repaired first before you decide to purchase a new one. In many cases, repairs can be the easiest and most cost-effective solution to the problem. Electric range cooker repairs can sometimes appear difficult to resolve, but you can always rely on our trained experts to offer helpful advice and attend to professional repairs.
Q: Which brands of cookers do you repair?
A: We repair a wide range of cooker brands, including Samsung, Ariston, Beko, Bosch, Candy, Electrolux, Hotpoint, Miele, Siemens, Smeg, Whirlpool, CDA, and more.
Q: Where do you offer your local cooker repairs services?
A: We have multiple offices in the London and Kent area, extending our reach to locations such as Bickley, Brixton, Bromley, Croydon, Dartford, Orpington, Maidstone, Sittingbourne, Tonbridge, Royal Tunbridge Wells, Gravesend, and more. This means our expert can come to your property, wherever you may be situated in the region. 
Q: How soon can your cooker engineer fix my problem?
A: The earliest that our engineer can come to repair your cooker problem is after a same-day service booking has been made. Alternatively, you can choose a service for the next day. We are available from Mondays to Saturdays.
Q: What should I do when my electric cooker is not working?
A: If you find that your food is not being cooked evenly, there are problems with the heating of your electric cooker, you smell a burning odour or something else, we advise that you do not use your cooker until one of our specialists has come to repair it. Hence, we suggest that you switch it off and unplug it from the main power source until the appliance engineer arrives.