6 Months Guarantee
All our repairs come as standard with our six months parts and labour guarantee.
Affordable Prices
Unbeatable price list designed for all customer needs.
Fully Guaranteed & Insured
We are fully insured for public liability and employer's liability.
More than 15 years of experience
We have huge experience in the field. More than 15 years.
Local Engineers
Local based engineers with fully equipped Vans.
Same and Next Day Appointments
We have available time slots in all London and we can be with you on the same day.
Professional Fridge and Freezer Repairs in South London & Kent
If your fridge is broken, then you have come to the right place. We have been offering top quality fridge and freezer repairs in South East London, South West London & Kent, which include installation, troubleshooting and replacement services for more than 15 years. Our extensive experience in this field has resulted in numerous satisfied customers throughout the London area. Our main focus is on delivering honest and satisfactory solutions to our customers, offering exceptional service for both commercial and domestic appliance repairs.
Most freezer problems can be fixed on the same day, allowing you to preserve all the food stored inside. We stock most of the required parts to fix your appliance, thereby minimizing downtime.
No matter what type of refrigerator you have in your property, our team can get to work right away. From damaged parts to general service we are here to take care of the fridge freezer repair and maintenance.
By choosing Mix Repairs fridge and freezer repair service in South London & Kent, you can enjoy the peace of mind that comes with a 6-month guarantee, along with the convenience of same-day and next-day appointments.
Ensure to contact us if you notice any of those: The freezer won't turn on, is overcooling, is not cooling, makes awkward noise, leaks water, all the lights are off.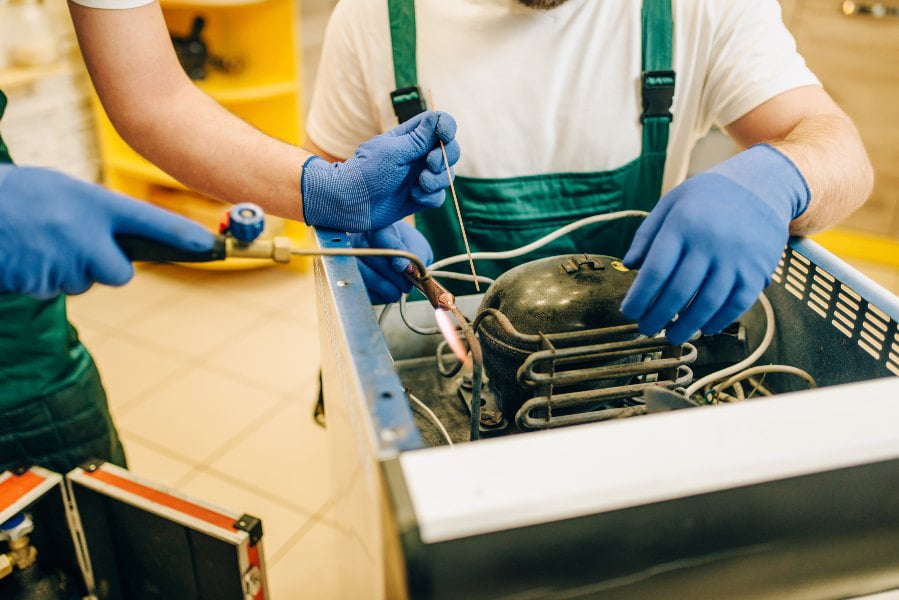 ---
They were outstanding. We had the best technician I have ever seen. If you ever need washing machine repair just call them
Perveen Mohammed
2023-06-11
Very efficient. I just made one call for an appointment, and everything was sorted within 24 hours.
Richard Harding
2023-02-16
I booked an engineer yesterday and I was surprised to get one so quickly. The engineer arrived and he was well presented, polite and knowledgeable. He found the problem quickly and explained it clearly. I had to leave as i was taking my wife and son to a doctors appointment. I felt very comfortable leaving him alone in my house. He kept the area clean and tidy and tidied as he went. I would use them again and would recommend them highly. My engineer was Simona Stoikova.
Simona was super helpful on the phone and gave me all the information quickly and was really friendly. George who repaired my dryer worked really quickly and did a great job. Would defiantly use again.
This is the second time that I have used this company and I am delighted with the result. Everything was explained clearly and the engineer was able to resolve the problem on the first visit.
Good engineer 👍
Really happy with the service provided today. The engineer came on time and sorted out the problem with my fridge. He even fixed the hinges (which I did not realise were causing a problem) and gave me advice on how to defrost the freezer and what setting to keep the freezer on. Would reccomend to anyone for a reliable and trustworthy company.
Reliable and efficient fridge and freezer repair services in Croydon, Bromley, Dartford and the rest of South London
The refrigerator is easily one of the most important appliances in your home, used on a daily basis to store meals, preserve ingredients, and keep food cool. But what to do when this appliance is not working properly? That's when you can rely on our reliable and professional fridge and freezer repair services in Croydon, Bromley, and Dartford.
Here at Mix Repairs, we have been diagnosing and repairing appliances for over 15 years. We are proud of the friendly, fast, and reliable service that we are known for. With our experience and expertise, we can help you and carry out a repair on the spot.
We not only repair fridges at a reasonable price but also provide guidance to our customers about dos and don'ts for the longevity of their white goods and how to avoid further repairs.
Our experienced freezer engineers can repair all major brands and models. They are fully trained to repair single door, double door, triple door, side by side door, and French door refrigerators. We serve both commercial and residential customers. For top-notch fridge and freezer repair services in Bromley, Croydon, and Dartford, look no further than Mix Repairs.
Why Choose Us:
Our technicians are the most qualified to service your refrigerator.
Fully background checked, licensed and insured.
With an average of 15 years of service experience.
You get a solid quote before the work starts.
Same-day & Next-Day service.
We service all makes and models of refrigerators.
Let us help you to take care of your investment. We can save you time, money and energy. These freezer issues could be related to the thermostat, sensors, fuses, or some other problems.
Do not hesitate and call Mix Repairs at 020 3773 7520.
Fridge and Freezer Repairs Prices:
Freestanding Fridge and Freezer
£ 68.50 + VAT
No Call Out charge
One-Off labour/diagnostic charge
Six Months Guarantee
No Hidden charges
No Time limit
Parts Charged Separately
Integrated Fridge and Freezer
£ 76.50 + VAT
No Call Out charge
One-Off labour/diagnostic charge
Six Months Guarantee
No Hidden charges
No Time limit
Parts Charged Separately
Your reliable technicians for expert fridge repairs in Kent
Covering all areas in Kent, with MIX Repairs, you can rest easy knowing that your fridge freezer repairs in Maidstone, Sittingbourne and Tonbridge are in safe and capable hands. Your assigned fridge technician in Sittingbourne has gone through extensive training and will accurately diagnose and then repair your broken fridge freezer in Tonbridge. You no longer have to stress about a broken fridge, spoiled food and wasted time and money. With us, you get quality assurance in the form of a six-month guarantee on the repairs, which have a stamp of quality in that our repairs are trusted by manufacturers.
When you need fridge freezer repairs in Maidstone, Sittingbourne and Tonbridge, no one understands better than we do what a problematic situation this can cause. That's because we heavily rely on our fridges to keep our food cool and fresh for longer. Extend the longevity of your appliance and ensure its functionality is fully restored before considering purchasing a brand new fridge that will certainly put you out of pocket. Our repairs are affordable and you also get a free quote with us. In addition, you can book a same-day or next-day service, which comes in especially handy in the case of emergencies. Get in touch with us today!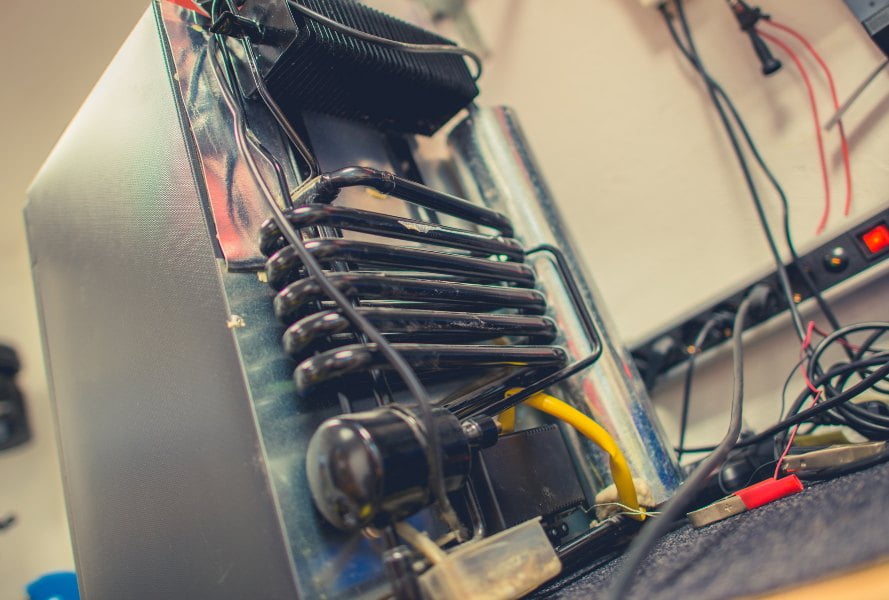 Common fridge freezer problems that MIX Repairs can handle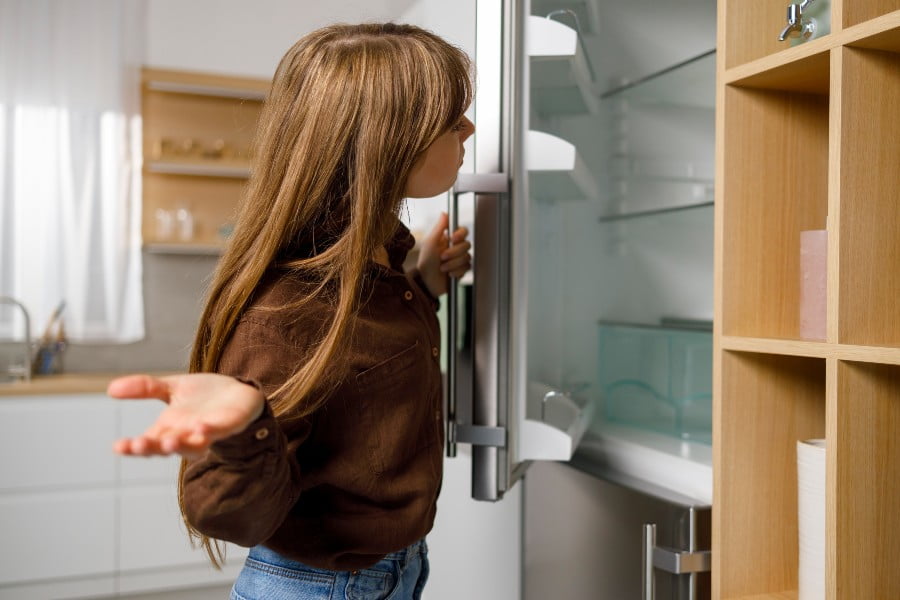 Whether you need emergency fridge repairs or you've been putting this issue on hold for a while, fridges play an important role in our lives and we only start noticing issues and their consequences once we begin to experience some fridge freezer problems. Of course, this is natural due to regular use and wear and tear but it doesn't mean you need to be without your appliance for long. Book your service with us at MIX Repairs and we will be able to assist you in no time!
If you are worried about the condition and functionality of your fridge, don't be. There are many common fridge freezer problems that our technicians are experienced in handling and this is irrespective of the appliance brand you may have in your home. We deal with fridge freezers from brands such as LG, Hotpoint, Beko and Samsung fridge freezer repairs, including many others. And if you are worried about your fridge freezer, here are a couple of frequently encountered problems you may be facing:
Fridge is not cooling:

If your fridge is not getting cold or your fridge is not cold enough, this may be caused by a faulty or worn-out compressor. Additional causes may be insufficient refrigerant or a refrigerant leak or blocked or dirty condenser coils.
Fridge freezer is not working:

If your fridge compressor is not working or your fridge motor is not running, you are most likely dealing with a power supply issue, a faulty thermostat or temperature control and/or a malfunctioning compressor or motor.
Fridge is too cold:

Is your fridge getting too cold or your fridge is too cold freezing everything? This could be the result of thermostat issues or sealing and insulation problems.
Fridge light is not working:

In such a situation, you could be dealing with issues that include defects in the power supply, a damaged light switch, a burned-out bulb, shortcomings in the circuit board or a faulty socket.

Fridge is making a buzzing noise:

A noisy fridge is usually the result of a faulty fan or motor and this should be checked out by an experienced professional.
Although there are many other common fridge freezer problems, these are some that are most frequently encountered. With us at MIX Repairs, you can count on a professional service that's trusted by manufacturers and which comes with a six-month guarantee. With our same-day and next-day service availability, and our free quotes, your fridge is in highly capable hands.
Frequently asked questions
Q: Do you offer refrigerator repairing services?
A: Certainly! We provide refrigerator repairs for a wide range of brands, including Samsung, Ariston, Beko, Bosch, Candy, Electrolux, Hotpoint, LG, Miele, Siemens, Smeg, Whirlpool, CDA, and more. Our skilled technicians are adept at troubleshooting issues with any refrigerator type and ensuring a thorough resolution. Rest assured, they will deliver optimal results, restoring your appliance to excellent working condition.
Q: What will the Mix Repairs fridge freezer engineer do?
A: Our fridge freezer engineer will arrive at your property on time as scheduled, and will precede this by giving you a call 30 minutes before the appointment. This means you can arrange your schedule better as you'll know exactly when to expect your technician. They'll then get to work. They will undertake a thorough diagnostics process, followed by the actual repair work. This work may include the installation of spare parts, which our engineers carry with them in their branded vans.
Q: Do you offer American style fridge freezer repairs?
A: Due to their growing popularity, American style fridge freezers are increasingly entering the UK market. As a result, our professional appliance engineers are able to resolve any such related problems and ensure your American style fridge freezer is repaired and working optimally once again.
Q: How soon can your local freezer engineer come?
A: This will depend on the service day that you choose. You can book an appointment for the same day or as soon as the very next day after you notice that your freezer isn't working properly. However, you can always make a booking 24/7 via our easy-to-use booking form on our website.
Q: Do you perform fridge maintenance?
A: Although the bulk of our clients request fridge repair services, we also do offer fridge maintenance. This will involve ensuring that all parts of the fridge are in good working order and that if the technician suspects any trouble on the horizon, they will immediately let you know.
Q: How much will it cost to fix a fridge freezer?
A: You can check out the pricing of our fridge freezer repair services on our website. We believe in being fully transparent and hence charge no call-our fees or include hidden charges in your final quotation. The final price will only be related to the cost of the labour and parts included in the service.
Q: I am looking for repair service for my refrigerator. Can you help?
A: Our refrigerator repair services cover the London and Kent areas, including places such as Bickley, Brixton, Bromley, Croydon, Dartford, Orpington, Maidstone, Sittingbourne, Tonbridge, Royal Tunbridge Wells, Gravesend, and more. Regardless of your location, our skilled engineer will come to your front door and address your refrigerator problem, resolving it to your complete satisfaction.
Q: What experience does your fridge technician have?
A: At Mix Repairs, we've been offering fridge repair services for over a decade now and each of our engineers is not only fully insured against any accidental mishaps, they also possess a strong skill-set and have extensive experience in fixing and repairing all types of appliances, including your fridge.
Q: Can you offer same-day domestic fridge freezer repairs?
A: Yes, we offer both same- and next-day fridge freezer repairs. While we do cater to commercial clients, we also cater to domestic clients, too.
Q: Is your refrigerator engineer reliable?
A: Our refrigerator engineers are highly reliable individuals with over a decade's worth of experience in repairing refrigerators of all makes and models. They are also insured against potential mishaps that may occur and offer a six-month guarantee on spare parts and labour.
Q: How soon can your local freezer engineer come?
A: This will depend on the service day that you choose. You can book an appointment for the same day or as soon as the very next day after you notice that your freezer isn't working properly. However, you can always make a booking 24/7 via our easy-to-use booking form on our website.
Q: When can I book my fridge repairs?
A: You can book your fridge repairs with us at any time that is convenient for you. Our website never sleeps and you can schedule your booking 24/7. Simply choose when you'd like your fridge engineer to arrive and this will be followed by their visit to your home on time every time.