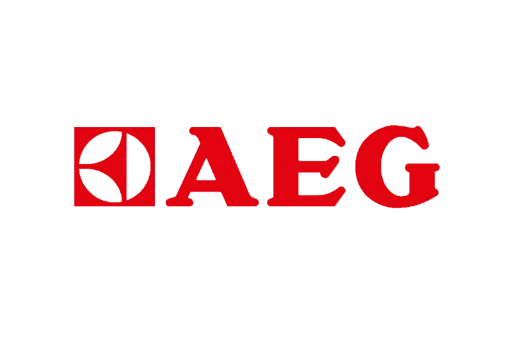 AEG offers a wide range of fridge freezers – from the frost-free Electrolux Santo with a precision cooling system – to the Electrolux Arctis with turbo freezing and low energy consumption.
Electronic controls for precise temperature regulation, door open warnings, and interchangeable door hinging giving flexibility to a left or right opening door. All adding to the appeal of these modern appliances.
But what happens when the fridge freezer doesn't operate as it should? See a guide to AEG fridge freezer problems and troubleshooting here…
Where to Start Looking for the Fault
See the following tips to find out more information as to sourcing faulty components – bear in mind you may not be able to repair them yourself. AEG fridge freezer troubleshooting covers:
An AEG freezer red light flashing is a warning that the temperature inside the freezer is warmer than it should be. If the issue is not resolved your food could defrost and become inedible. Internal flashing lights indicate that the ambient temperature is too warm or too cold.
The reasons for the drop in temperature could be due to a fault or blockage in the cooling system, or problems with the pumping compressor. A red status light on the ice maker flashing indicates a blocked infrared beam or electronic control damage. A diagnostic test will be needed to be carried out by your trained technician to identify the cause and resolve it.
An AEG Arctis freezer beeping indicates that there may be an excessive build-up of ice in the freezer compartment. This could be caused by simply overfilling – if the doors can't close properly this may set the alarm off.
Other issues could be related to the door seals which if damaged will need replacing. Inadequate ventilation can also be the culprit. And a defective circuit board will also cause the appliance to beep. Your repair engineer will check for faults and rectify any problems.
When an AEG Santo fridge freezer alarm keeps going off it may be the thermostat that is malfunctioning. The thermostat controls the cooling system by turning the compressor on and off. Your engineer will use a multimeter to check for faults.
An iced-up evaporator will cause the fridge freezer to have too much ice – when it gets blocked the air from the fan can't pass through and cool the interior resulting in a fault within the defrost circuit. This can also trigger the alarm.
Other AEG Santo fridge freezer problems can include:
Frost-free fridge freezer getting warmer
The fault here could lie with the fan motor, the evaporator, the thermostat, or the meter check sensors. The defrost heater may be defective and will need replacing by an expert.
AEG Fridge freezers showing error codes are pointing you in the right direction in detecting a fault. For example:
F1 and F2 – possibly a faulty thermostat
F3 and F4 – a faulty temperature sensor
F6 and F7 – interrupted power supply or a door not properly closed
If the orange LED on the fridge freezer stays lit this could be that the Super Freeze function has been activated – and should be deactivated easily. If not, you'll need to call on a repair expert.
Get Your Fridge Freezer Back to Full Working Order
AEG fridge freezer repair London master technicians will ensure a fully comprehensive service. You'll be able to get a quick quote on the cost of your repairs upfront. And easily book your appointment online. Your qualified and experienced engineer will quickly source your AEG fridge freezer problems. And fix them for you.
AEG Fridge Freezer Problems And Troubleshooting
was last modified:
November 28th, 2019
by
28th November 2019
Categories: