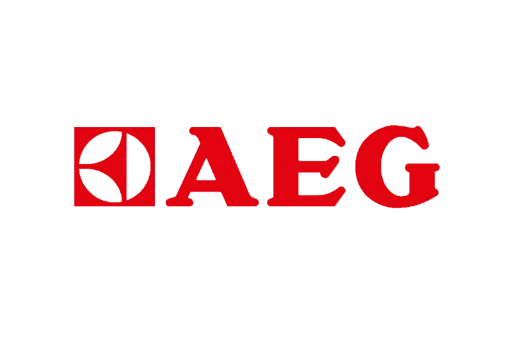 You'll be able to choose the ideal AEG fridge freezer for your lifestyle – with large capacity freezers that allow you to store food in bulk, or with a spacious fridge cavity that can be filled with fresh fruit and vegetables.
East defrosting features with low frost technology, and fast freeze functions that lower the temperature inside the freezer are just two qualities this fridge freezer possesses, alongside flexibility and convertibility.
Sound too good to be true? Well, on occasion things do go wrong – look at some AEG fridge problems below and an AEG fridge freezer troubleshooting guide here…
Common AEG Fridge Freezer Issues

AEG fridge not cooling
If the evaporator fan isn't working the fridge won't cool. Bear in mind that the fan motor won't run when the door is open. You'll be able to hear if the fan is working by simply closing the door and opening it again.
Door seals will also affect the temperature as loose or worn seals will let warm air in and cool air to escape. Insecure and damaged door hinges can also play a factor. As can an installation without adequate ventilation, or positioned on an uneven surface.
An experienced engineer will quickly diagnose these issues and repair or replace components for you.
If the fridge is too warm the interior temperature will remain too high – this can happen when a large number of food items are put into the fridge. Your expert will advise you on any storage issues that are causing the fridge not to cool effectively.
AEG fridge leaking water
A possible cause for this problem is a blocked drain hole or channel that allows the water to drain away freely. If the channel is clean and clear other potential causes could be the incorrect storage of foodstuffs with high moisture content. Or the fridge door being left open for too long allowing moisture getting into the fridge due to warmer room temperature.
Excessive water drops on the back wall resulting in the fridge leaking water can indicate a problem with the compressor. The compressor constricts the fridge vapour to raise the pressure and force it onto the coils on the exterior of the fridge. The refrigerant then cools down as it flows into the coils inside the freezer and the fridge.
The three most common reasons for the compressor to fail are wear and tear, a failure of the motor fan, and dirty condenser coils. All of these AEG fridge freezer repairs can be resolved by your appliance repair technician.
AEG Fridge Freezer Fault Codes
Investigation and proper fault diagnosis need to be carried out by your repair service engineer, but the following fault codes will give you an idea where the fault may lie even if you can't fix it yourself.
A minus sign flashing (-)
This indicates that the temperature in the cooling space is lower than one degree Celsius and there may be a problem with the thermostat setting or a technical cooling problem
Three dots flashing (…)
This is a potential issue with the electronic control system having detected a performance problem or a technical cooling difficulty
A letter o flashing (o)
This is possibly due to a faulty temperature sensor which may need an expert to repair or replace the part for you
Capital Letter A flashing (A)
This indicates that the action freeze has stayed on and maybe a potential problem that needs specialist attention
Get a Professional to Fix Your AEG Fridge Freezer
For an affordable AEG fridge freezer repair in London simply book a repair online. You'll get a hassle-free fully comprehensive service – from a Master technician highly trained in appliance repair. With affordable prices and six-month parts and labour guarantee, your AEG fridge freezer will be in safe hands.
AEG Fridge Freezer Troubleshooting
was last modified:
March 17th, 2020
by
12th March 2020
Categories: