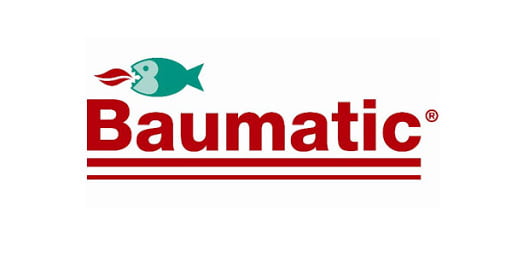 Baumatic offer a range of space-saving appliances that still provide up to 12 programmes and features such as half load options. With triple wash zones that activate two extra spray arms, and delay starts that help save energy and money, these dishwashers are perfect for busy lifestyles.
New technology ensures quiet operation, safety aqua stops, and quick click upper basket options. So, what do you do when things don't happen as they should? Read on to find out more about Baumatic dishwasher problems and troubleshooting…
Common Problems with Baumatic Dishwashers
On occasion, random numbers appear in the LED display which have no relation to the fault codes illustrated in the manufacturer's guide. These may include 00, 01, 02, 03, 04, 05,06,07,09, and 0A. If number 17 appears this indicates that the delay button has been pressed prior to the power button.
To clear these errors the dishwasher will need to be retuned. To reset a Baumatic dishwasher the following steps will need to be taken:
Turn off the power button
Turn the dishwasher back on holding the P button down
Release the button when the appliance activates
If this doesn't solve the problem, you'll need to contact an appliance repair technician.
Baumatic Dishwasher Error Codes
Dishwasher E4 error is shown when the water level exceeds the set level. This causes the overflow water to trigger the lower float resulting in the dishwasher operation being stopped.
Unfortunately, there are a number of factors which can cause a dishwasher leak that also flashes an E4 error code on the dishwasher. An experienced engineer will check for:
Water getting into the appliance via the overflow tube due to the dishwasher not sitting levelly
Water splitting into the internal tubes during the washing process
The door opening and closing process which may cause water to enter the external overflow
Excessive foam from inappropriate washing detergent used
The difference in pressure when door opens or closes at high temperatures
Bear in mind that any residual water lying in the base of the dishwasher will need to be expertly removed – and at this time any potential leaks can be identified.
Other fault codes include:
E1 – the dishwasher water intake has timed out
E2 – the appliance has timed out on draining
E3 – water hasn't been heated in the allotted time
E5 – dishwasher can't automatically switch off
E6 – the thermistor has an open circuit
E7 – the thermistor has short-circuited
A repair technician will investigate for:
Issues with the water supply
Faulty valves, wiring, and with the electronic controller
Blocked drain pumps and drain hoses
Defective heating elements, thermostats, and thermistors
Leaks
Power switch failure
Other Baumatic Dishwasher Troubleshooting
Baumatic dishwasher problems with beeping can indicate that there's been a power outage or power surge. This may need the appliance to be reset as defined above. Built-in electronic sensors on modern appliances ensure that beeping noises alert the user that something is wrong.
Beeping can be due to:
Opening the dishwasher door before the cycle was complete
No addition of rinse aid or coarse salt
Wear and tear on reed sensors to spray arms
Faults with the pressure switch or flow meter
No addition of rinse aid or coarse salt
Wear and tear on reed sensors to spray arms
Faults with the pressure switch or flow meter
Need a Highly Trained Local Expert?
Get a Baumatic Dishwasher repair in South London by simply entering your details online. You'll be able to get an instant quick quote – and arrange an appointment to suit you. an experienced and fully qualified engineer will have the skills and the knowledge to diagnose and carry out your repair. And all parts and labour will come with a guarantee that lasts for six months.
Baumatic Dishwasher Problems And Troubleshooting
was last modified:
November 28th, 2023
by
29th February 2020
Categories: