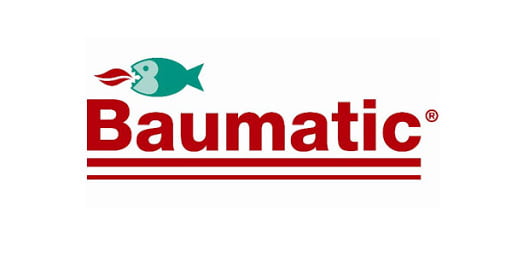 Baumatic dishwasher BD1631 is fully integrated with an A+ energy rating and a 12-piece place setting capacity. There are five different programmes to choose from – including a rapid 30-minute option if you need a quick wash without drying.
LED indicators show programme settings, and anti-leak and anti-flood baskets ensure kitchen floods are a thing of the past! However, on occasion things may go wrong. Look at a Baumatic dishwasher problems guide here…
Baumatic dishwasher Troubleshooting
Baumatic dishwasher problems can include a range of issues. Baumatic dishwasher troubleshooting for common glitches are shown below:
Baumatic dishwasher not working – this is often caused by an electrical fault or incoming power supply. Components that need to be safely tested by an electrical engineer include the fuses, sockets, circuit breaker, and the thermal fuse located in the control panel area.
Baumatic dishwasher problems beeping – this can indicate that the issue was from a power surge or power outage – another snag that can easily be resolved by a qualified engineer. The dishwasher may need to be reset in order for it to operate correctly once more.
Baumatic dishwasher BD1631 flashing lights – one or more LED lights flashing quickly indicates that the water inlet tap is turned off – the appliance will need to be switched off for further investigations to be made, and the appliance will need to be reset.
Baumatic dishwasher BD1631 problems may also comprise of:
Baumatic dishwasher not draining – this could be due to the filter being dirty or obstructed, the outlet hose is kinked, or the outlet connection pointing in the wrong direction.
Baumatic dishwasher BD1631 not filling – possible reasons for this difficulty include a defective programme selector, or an inlet hose that's damaged or incorrectly connected.
Baumatic dishwasher dishes not completely dry – the culprit here may be an inadequate airflow – if this problem continues you'll need to contact an experienced appliance repairer.
Baumatic Dishwasher Fault Codes
To assist in determining the nature of the fault error codes will display in the LED panel. These codes will point you in the right direction of the problem, but you may not have the diagnostic skills or the knowledge to carry out any repairs yourself.
Baumatic dishwasher BD1631 error lights include:
E1 – the dishwasher water intake has timed out – this will require checks to be made on the water supply, wiring, fill valve, and the electronic controller
E2 – draining has timed out – investigations need to be made for blockages in the drain pump and drain hose, and checks made on wiring, and the electronic controller
E3 – water not heated in allocated time – this indicates an issue with the heating element, thermostat operation, water heating element wiring, or the electronic controller
E4 – the float switch has activated – due to a detection of overfill of water – this can be due to excessive foaming, a difference in pressure, or water entering[BM1] the overflow tube when the appliance isn't level. Any leakage issues can be easily resolved by a trained appliance repair technician
E5 – dishwasher is unable to switch off automatically – this low voltage or power switch failure will need professionally fixing
E6 – detecting a thermistor open circuit – a damaged or faulty thermistor will need replacing
E7 – a thermistor short circuit is sensed – and again the thermistor will need to be replaced if defective
Call for Help
Any issues you've got with your appliance can be quickly fixed by Baumatic dishwasher repair London experts. Master Technicians will provide you with a reliable and affordable service – and every repair comes with a six months labour and parts guarantee. You'll be able to book your repair online and enjoy a fast and hassle-free response.
Baumatic Dishwasher Problems Guide
was last modified:
November 28th, 2023
by
27th February 2020
Categories: