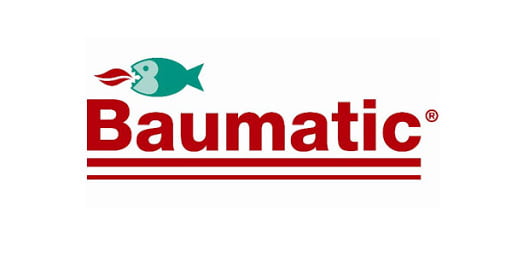 There's never a convenient time for your Baumatic oven to break down. If your appliance starts to experience operating issues it's handy to know what the source of any issues may be – even if you can't resolve them yourself.
Read on to see a range of Baumatic oven problems and troubleshooting…
Baumatic oven problems
Baumatic oven not working
Baumatic electric oven problems can be related to a tripped circuit breaker that can prevent your oven from powering up. This may be caused by a defective power socket, the incoming power supply, a faulty switch, or a blown fuse. A burnt wire connection, faulty heating element or a defective control board can all cause your oven to stop working.
All of these electrical issues can be safely checked by a qualified engineer
Baumatic oven not heating up
An indication that the fan element or heating elements have failed is when the oven lights are on but there's no heat. If either of the elements located at the top or base of the oven are worn or broken they'll need replacing.
If the thermostat that regulates oven temperature is faulty this component will also need to be replaced. Bear in mind that in newer models the thermostat is attached to a probe and wired to a small circuit board that controls the heat source. Baumatic oven thermostat problems can quickly be identified and resolved by an appliance repair technician.
Baumatic oven not cooking evenly
If your food is undercooked and the temperature you set isn't being reached this could be a temperature sensor issue. The sensor may be touching the oven wall, be defective, or simply need to be recalibrated.
Broken bake and broil elements or a defective fan can also cause food to cook unevenly. You'll be able to identify fan problems by an increased noise level or if the fan seems to be working more slowly than normal.
Baumatic oven door won't shut or open
If your oven door won't stay shut this may be due to the hinges. In order to replace them, the oven door will often need to be disassembled and the side panel removed as well.
If your oven door won't open this may happen following a self-cleaning cycle as for safety reasons the door remains closed until the required lower temperature has been reached. If you still can't open the door there may be a problem with the lock or motor assembly malfunctioning and these components will need investigating by an expert.
Baumatic oven control knobs getting hot
Your electric oven features closed door grilling so the guard grill will need to be checked to ensure it's functioning properly as any escaping heat will result in hot control knobs. A partially open oven door will also cause the knobs to heat up. If your oven door won't close securely there could be an issue with the hinges or door seals.
Baumatic oven light doesn't work
If a replacement bulb hasn't solved this problem there could be difficulties with the light switch being faulty, a connecting wire becoming disconnected, or with the electronic control. Due to potential risks in dealing with electrical faults, you'll need the help of a qualified engineer.
Looking for Baumatic oven repairs?
You can get a Baumatic electric oven repair in London that's fully insured and comes with a six-month quality guarantee. Not only that but your repair will be carried out by fully trained and qualified engineers with years of industry experience. Need a quote upfront? Not a problem as they're free and without obligation. You'll be able to make a short notice booking to get your Baumatic oven quickly working again.
Baumatic Oven Problems And Troubleshooting
was last modified:
October 5th, 2023
by
14th September 2021
Categories: