Looking for a new oven? The choice is vast. And can seem endless. The best way to go about making an informed decision about your purchase is to do a little research. After considering the kitchen space you have, the style of cooking you enjoy, and your budget you can begin. Look at built in ovens vs freestanding ovens here…
The Basics
What does fully integrated mean? This frequently asked question can be answered quite simply. An integrated oven is mounted without sticking out – this is known as flush mounting. It matches your surrounding cabinets and gives you flexibility without compromising on space.
Look at the pros and cons of integrated kitchen appliances here…
Benefits:
Can be used in contemporary or modern kitchen designs
Creates an aesthetically pleasing look
Efficient in use of space
Hides any unsightly features
Integral doors mask noise
Disadvantages:
If you move house you'll have to leave them behind
Can be harder to repair or upgrade
Might be smaller with less capacity
Often more expensive to buy
May use more energy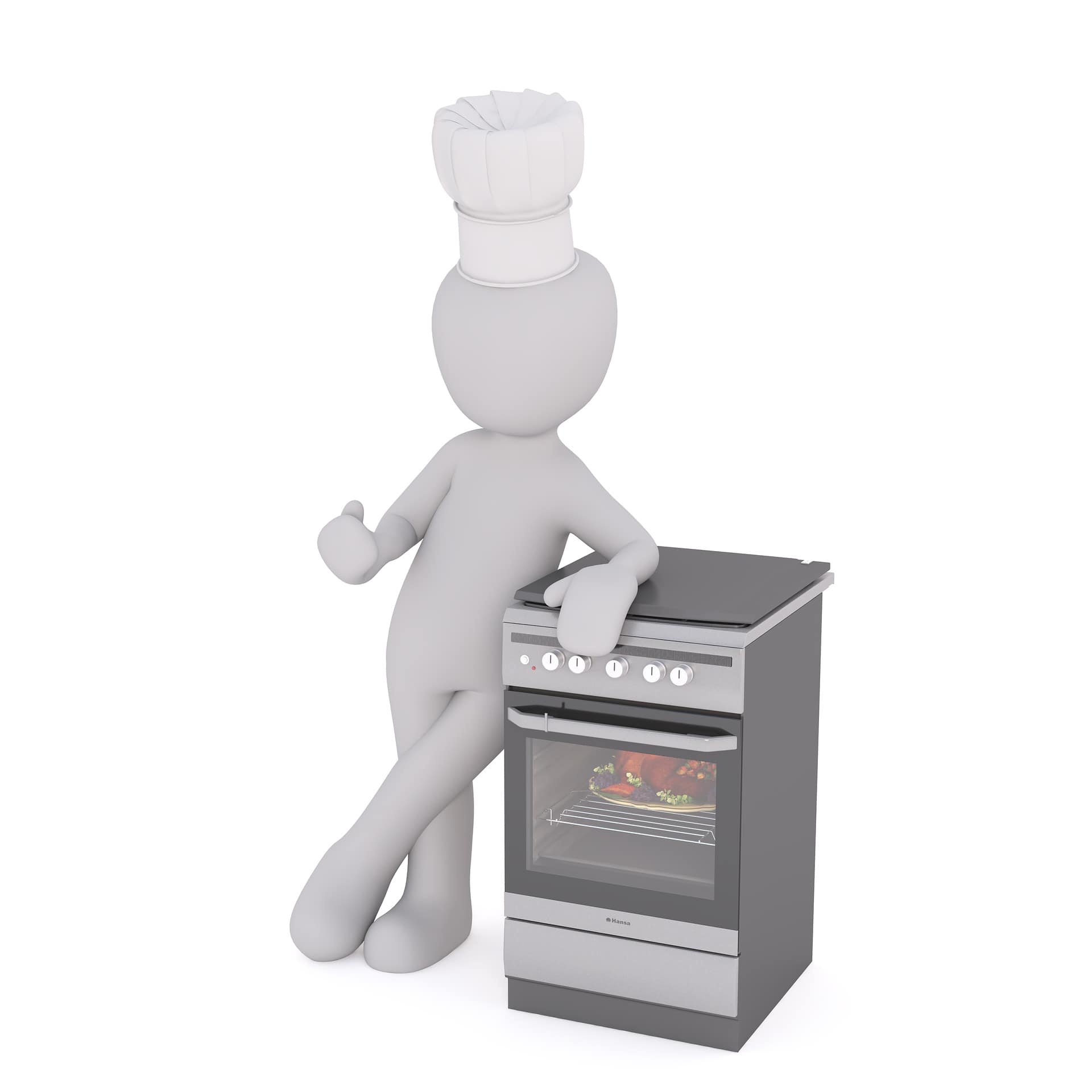 Freestanding Ovens
If you prefer an all-in-one cooker that stands alone this is the type for you. The main advantage is that it fits into an existing space in your kitchen and is available in a whole range of sizes.
You'll be able to choose from gas or electric. And opt for a single or double oven variety.
As long as you're close to a power source you won't have an issue. Whatever cooker you decide on make sure it's professionally fitted by a Gas Safe registered engineer, or a qualified electrician.
Freestanding ovens have many benefits. They're:
Easy to install
Can be moved around
Versatile with a range of extra features such as timers, automatic ignition, and flame supervision devices
Disadvantages include:
More effort is needed to clean them
Height may be an issue if you suffer from back problems
May not be compatible with modern kitchens

Single Wall Ovens
These differ from integrated ovens as they are two separate appliances – the cooktop and the oven cabinet. They can be installed at a height that suits you. And can be gas or electric.
Wall oven installation can be completed in a few hours. See how to install a single gas wall oven below:
Turn off the power at the circuit breaker
Measure the oven and cut an opening in the cabinet with a clearance zone
Wrap thread seal tape around the gas valve nipple, thread the gas valve coupler from the oven onto the nipple, and tighten
Turn on the gas valve and check the connection for leaks
Put the oven wall plug into the AC outlet located in the cabinet interior
Lift and slide the oven into the pre-drilled mounting holes and tighten mounting screws to secure the oven to the wall
Slide the oven door onto the hinges
Test to ensure the oven works
Wall Oven Pros
Cooking capacity offering more cooking space particularly in the double oven category
Easy to access with most installations being at eye level
Cooks of all ages can transport hot foods without having to bend or kneel
And Cons
Wall ovens take up valuable counter top space which can be limiting
Can be more expensive as you need to buy a wall oven plus the cooktop
Installation of cooktops can be costly
Single ovens may struggle with cooking in bulk
Need A Fully Qualified Engineer?
When you've got any issues with your oven simply call the professionals. Get repairs for all makes and models. And a six-months parts and labour guarantee as standard. You'll receive a quick fix for a great price.
Built in Oven vs Freestanding Oven
was last modified:
February 6th, 2019
by
2nd November 2018
Categories: