Bosch manufacture premium washing machines. Innovative technology ensures the best results with the lowest levels of energy consumption. Automatic programmes are clear and simple to use. And Home Connect provides smart connectivity for an easier everyday life.
So, what happens when your appliance starts to malfunction? Look at some common faults with Bosch washing machines here…
General Guidelines
By using the following guide, you may be able to fix any simple issues. If in any doubt you'll need to call in the professionals. When your washing machine:
Won't Start
You'll need to check the power outlets and the fuses. Socket switches can get broken. But remember that dealing with electrical faults may need the expertise of a qualified electrician. Especially if the electric is tripping every time you plug the washing machine in.
Washing machines can experience door interlock issues due to damaged or faulty wiring. You may need the lock repairing or even replacing.
Isn't Draining
A Bosch washing machine not draining could be due to several reasons from a blocked drain hose to an obstructed filter. If you can move your appliance you can use the emergency drain down facility. Then you can disconnect the hose and pour any excess water away. Check the hoses for kinks and clean the filter. You may need a washing machine repair engineer for help and advice here.
Isn't Spinning
This may be due to an unbalanced or heavy load. Re-distributing the washing may simply solve this problem. Small loads can also be detected by balance sensors which may interpret a potential risk of out-of-balance spinning. Excessive vibration can damage the cabinet, bearings, and drum.
If the same problem occurs after the load has been adjusted this could be a blocked pump, worn carbon brushes, or a dirty filter.
Other Potential Issues
Your washing machine may also be subject to: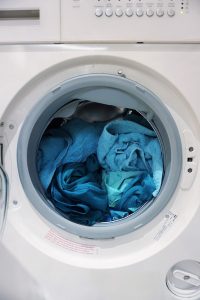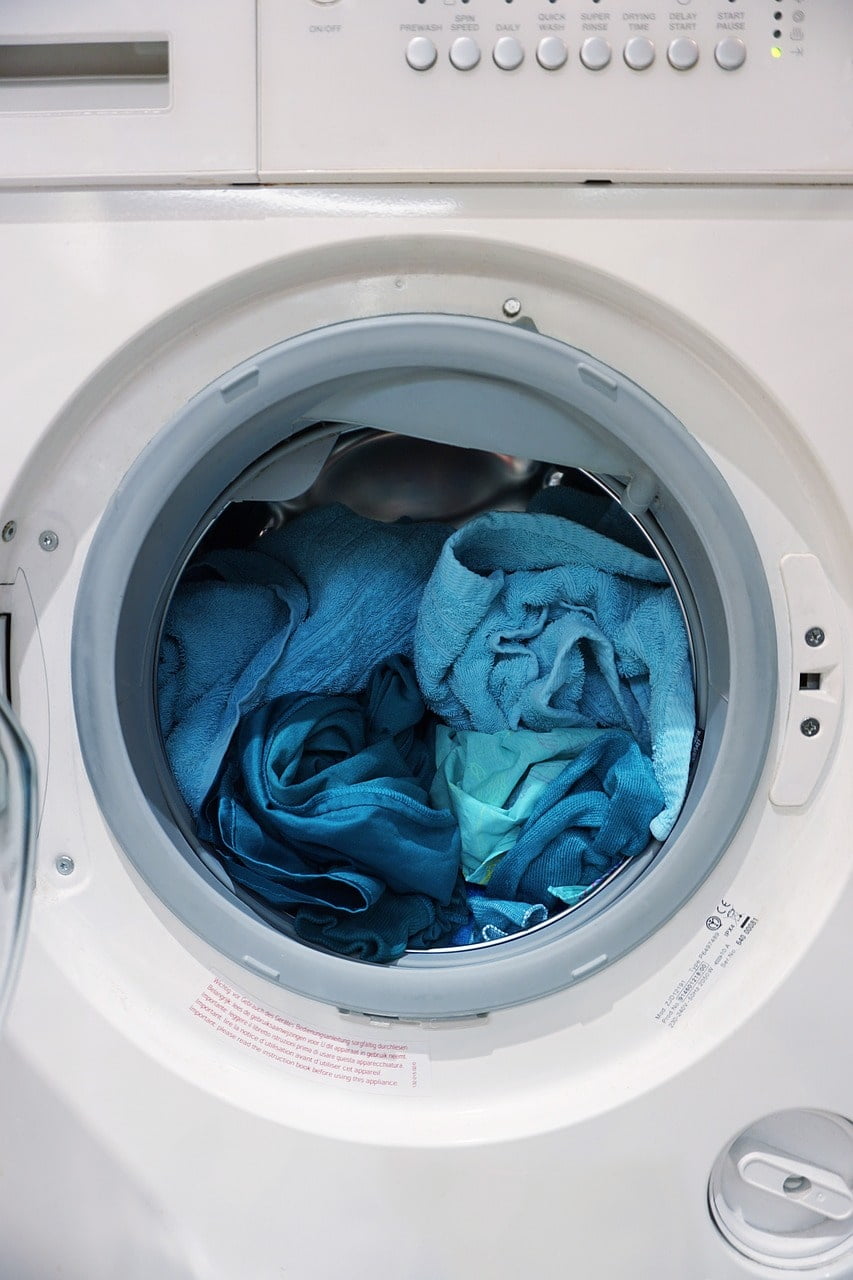 Bouncing around
High noise levels
D+amaging laundry
Slow draining
A door that won't open
Unpleasant smells
Identifying Error Codes
Error codes appear when the washing machine struggles to finish the cycle. The letter F followed by numbers is how the code is shown on the digital display. See an explanation of Bosch washing machine error codes below:
F02
The heater may be at fault here – connections will need to be checked as will the main module.
F06 and FO7
These codes point to a problem with the NTC sensor which will need to be tested along with the connections
F09
Overheating is the culprit here – often during the rinse cycle – a module inspection will be needed
F10
This error code denotes a communication issue possibly between the motor and your module
F08, F16, and F34
Defective door locks will cause these error codes to display – if the catch or the latch on the door don't work properly, or electrical connections on the door lock are faulty, the washing machine won't start
F03 and F18
Drainage issues are the cause of these error codes – this could be down to the pressure switch or an obstruction in the pump
F23
This indicates a leak which may have been caused by a damaged float switch and has activated the anti-flood device located at the base of the machine
F04, F05, F21, F42, F43, and F44
These error codes are all related to motor defects. Carbon brushes need to be examined for excessive wear, wiring should be checked for corrosion or damage, and tacho connections tested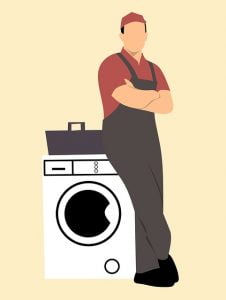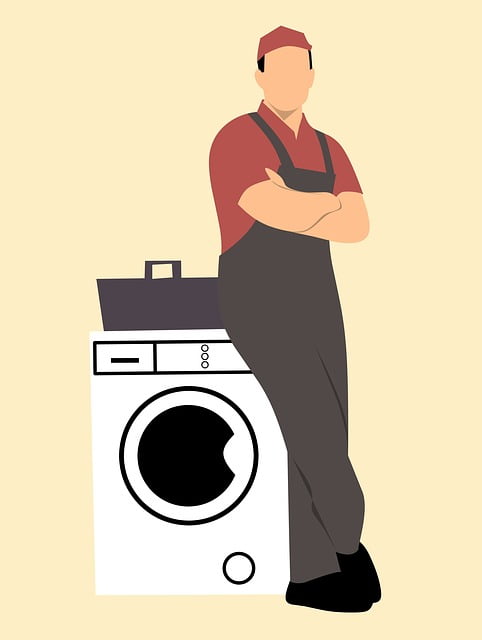 First Class Appliance Repairs
Trained and experienced Bosch washing machine repair technicians will come to you. Without any call out charge. You'll get a swift diagnosis. And a successful repair that comes with a six-month parts and labour guarantee as standard. Your washing machine will soon be working as new!
Common Faults With Bosch Washing Machines
was last modified:
May 31st, 2023
by
30th April 2019
Categories: