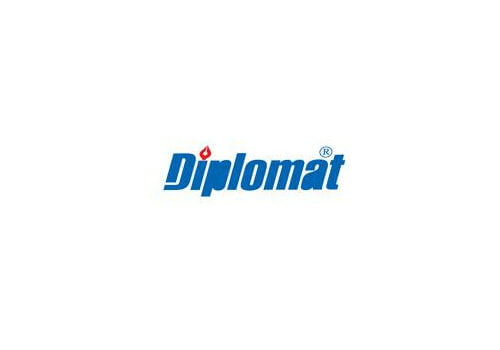 See various Diplomat dishwasher problems and troubleshooting here…
Diplomat dishwasher fault codes
Error codes can vary depending on the model of your appliance, but the following list shows common Diplomat dishwasher error codes and their meanings. These fault codes will indicate where Diplomat dishwasher faults may lie:
E1 – a leak has been detected

E2 – excess water taken in causing the safety pressure switch to trip

E3 – problems with the heating element or thermostat

E4 – a temperature sensor fault detected

E5 – insufficient water input

E6 – water not draining

E7 – no signal from the flow meter

E8 – faulty motor diverter valve on models with alternate wash cycles
Diplomat dishwasher troubleshooting
Diplomat dishwasher beeping
This indicates that the flow meter inside the filling tank isn't picking up the flow of water entering your appliance. The pressure sensor may be defective, or there may be an obstructed filter, a full drip tray, or issues with power surges.
Otherwise, if the beeping starts as soon as you close the door, then the reset and select a new programme hasn't been carried out. You need to reset the dishwasher by holding down the button until the start light goes out, then select a new programme. Press start and close the door.
If there is a continuing problem you may need a replacement main control board which your local appliance repair engineer can easily do for you.
Diplomat dishwasher leaking
Leaks can be caused by a damaged door seal, a defective door latch, problems with the anti-flood device, or when excessive amounts of detergent have been used.
Diplomat dishwasher not heating
This can be due to a faulty heating element or thermostat. Heating elements can suffer from electrical faults and can burn out, needing to be replaced. If the thermostat is defective the heating element won't turn on and the water will stay cold – resulting in tableware still being dirty and wet.
Diplomat dishwasher not draining
Draining issues can be due to the filter being blocked with food remnants, a drain connection may have become insecure, or the drain hose clamp disconnected. The electronic solenoid that controls the drain valve may have experienced a fault that's caused the valve to jam. Other issues may be power-related – all of these concerns can be quickly identified and resolved by an experienced engineer.
Diplomat dishwasher not filling
Insufficient water also results in poor cleaning and can be caused by a defective water inlet, or an obstruction in the water hose. Water valve inlets can also become clogged. Alternatively, the float may have become stuck in the raised position.
Diplomat dishwasher isn't washing
A faulty motor diverter valve will prevent the water pressure from being controlled as this part allows for a higher rinsing pressure between the upper and lower spray arms. A diagnostic test cycle may need to be carried out by your engineer before the problem can be accurately solved.
Time to call in the professionals
Getting a Diplomat dishwasher repair in London is easy! Highly trained and fully qualified engineers will have the expertise and the tools needed to get the job done. Whether your Diplomat dishwasher is an old model or a newer type this won't be a problem as appropriate components will be ordered if they're not currently in stock. You'll get top-quality repairs at an affordable price, and you can enjoy a hassle-free repair service that also provides you with a six months guarantee covering parts and labour.
Diplomat Dishwasher Problems And Trouble shooting
was last modified:
May 31st, 2023
by
27th May 2021
Categories: