Small electrical appliances bring a whole range of convenience to your kitchen and can happily work alongside your oven, fridge, and dishwasher to make your life easier. If you're on a tight budget you just need to do a little more research – is the purchase worth it, how often you would use it, and can you actually make do without it! Take a look at a few small electrical appliances every kitchen should have…
Electrical Appliances You Need. Tips by Mix Repairs London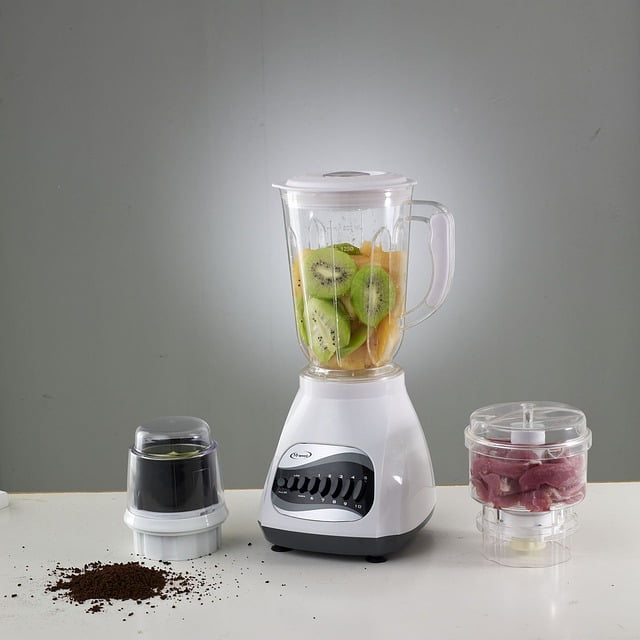 Food processor
Food processors come in a range of sizes from three-cup to 12-cup capacity. You can slice, dice, puree, and grind to prepare food for all sorts of recipes. Attachments let you make breadcrumbs, dough, and whip cream. Consider a mini chopper for chopping onions, finely dicing vegetables, and grinding dried herbs, all in small quantities.
Mixer
Choose from an electric mixer that has a stand or is hand-held. If you do a lot of baking the stand mixer will be preferable as the hand mixer will suffice for simple tasks such as making a smooth batter, beating egg whites, or whipping cream. Stand mixers can be quite expensive so you'll need to shop around but a sturdy stand mixer gives you the freedom to multi-task.
Blender
Blenders are incredibly versatile and come in several versions – the countertop for extra power, and the immersion blender for when space is at an optimum and you need a reliable, multi-functional blending tool. Jar and immersion blender combinations give you multiple uses from a space saving model. High-powered machines can turn whole fruits into delicious smoothies in seconds!
Kettle
Kettles are far more energy-efficient than boiling water on the hob and also much faster. With automatic shut-off valves for when the water has boiled, there's no chance of forgetting to switch it off. See-through side gauges let you fill the water up to the required level so no water is wasted.
Toaster Oven
If you get a toaster oven you'll be able to melt cheese and warm up foods too, using less time to heat up and therefore less energy. Some models have the benefit of an interior fan which moves the air evenly around the food as it cooks, and the smaller size means less space in the kitchen is needed – and it provides extra cooking space when you're entertaining.
If you have problems with your appliance call Mix Repairs London today!
Coffee Machine
Installed in a cabinet wall built-in coffee machines will grind, brew, and serve hot coffee or espresso at the touch of a button. You can have them plumbed directly to a water supply or use a refillable water reservoir. Most models have frothing systems for cappuccinos and can dispense hot water for tea making.
Slow Cooker
When you want to come home to a hot meal you can pop all your ingredients into the pot, set the temperature, and leave it for the day. Slow cookers with removable stoneware inserts are perfect for stews and one-pot meals.
Low-Cost Domestic Appliance Repairs
When any of your small electric appliances won't work you'll need an appliance repairs service you can trust. Mix Repairs offer affordable prices for repairs that come with a six-month guarantee. You'll be sent a fully qualified and trained engineer who can come on the same day that you make your appointment!
Small Electrical Appliances Every Kitchen Should Have
was last modified:
April 27th, 2018
by
27th April 2018
Categories: