The kitchen is where most of your home energy is consumed – with the frequent use of microwaves, hobs, and traditional ovens. Dishwashers, washing machines, and tumble dryers all contribute to utility expenses, so whatever can be done to save money is welcome. Take a look at a few energy saving tips in the kitchen…
Helpful Appliance Maintenance Tips by Mix Repairs
Buy energy efficient appliances
Replacing your old appliances with new ones means an initial cash outlay but will save you money in the long term. High-grade goods are extremely cost-effective as they're designed to be super energy-efficient – lowering your utility bills ongoing.
Turn off appliances when not in use
Leaving your oven, microwave, washing machine, tumble dryer, and dishwasher on standby consumes a lot of electricity. Switching them off at the plug will prevent this – and you can get into the habit of turning off the power at other sockets around your home to save even more.
Change the way you cook
Your oven is one of the most expensive appliances used, so being able to save money by making your cooking more efficient is a really good idea – just a few simple changes can make all the difference: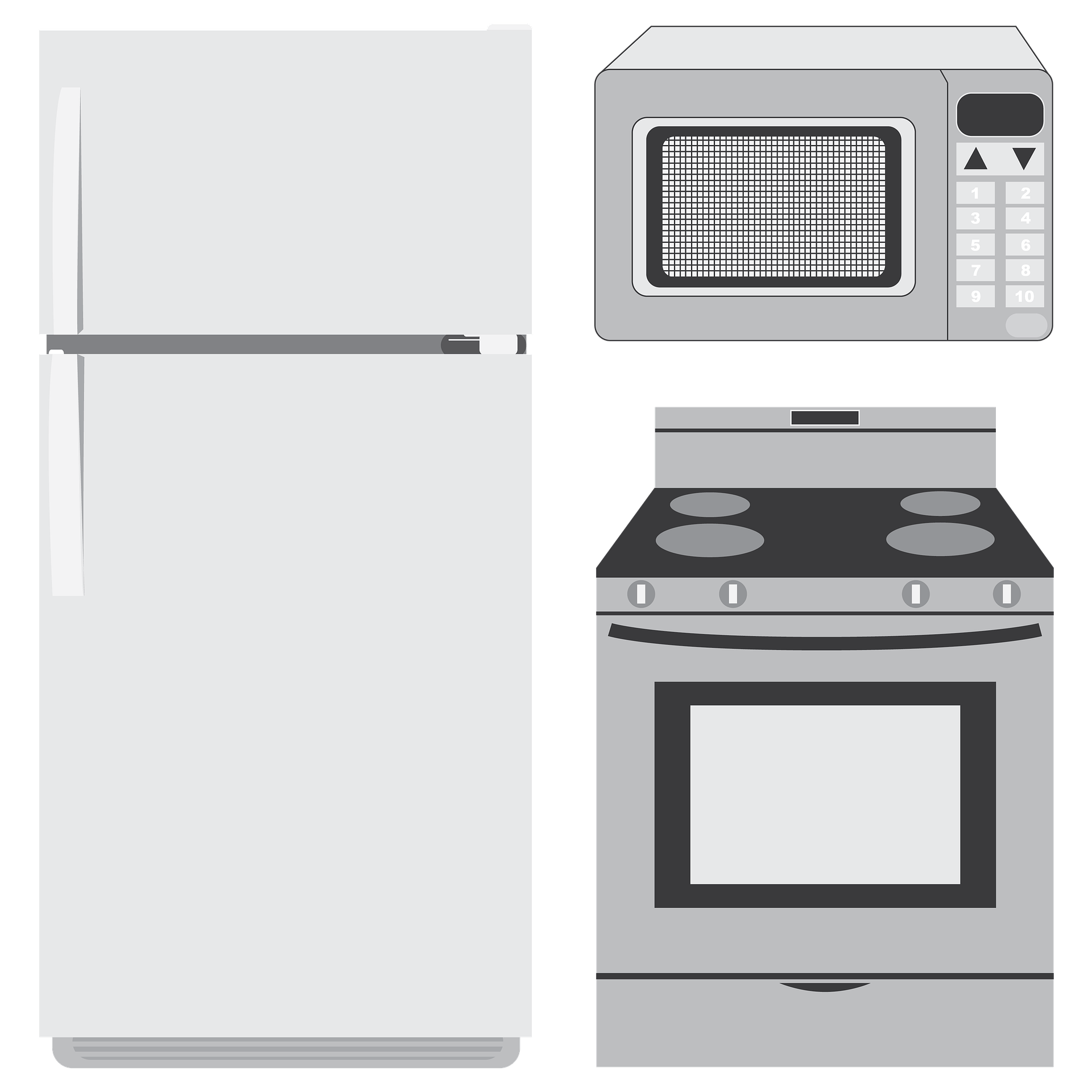 Choose copper pans that absorb heat faster and can save energy
Put lids on pots and pans to make them boil much faster
Boil water in the kettle then pour it into the pan
Measure the amount of water you put into the pan to avoid waste
Simmering food is more energy efficient than boiling it
Turn off the heat early as electric hobs will stay warm
Use streamers and pressure cookers for quick and energy saving cooking
Make sure taps don't leak
A dripping tap can waste enough water to fill a bath in a week, so it's essential that you get drips and leaks fixed as soon as possible. If hot water is dripping away that's a waste of energy too.
Take care of your fridge
Fridges have to work hard to cool down hot food put directly into them, so make sure food is cooled before storing. Don't leave the fridge or freezer door open for any length of time, and clean and de-frost on a regular basis. Bear in mind that leaving a 10cm gap behind your fridge will allow easy heat circulation and this also saves electricity.
In need of professional fridge, repair contact Mix Repairs at 020 8079 1446!
Wash and dry effectively
By switching from a hot wash to a warm one you can cut your energy consumption by 50%. Nearly all of the energy used by a washing machine goes into heating the water – so only use hot washes when essential. Remember to load the machine properly, use the right amount of detergent, and choose the most-cost- effective cycle.
The tumble dryer is a power hungry appliance and whenever the weather allows you should switch to drying your clothes on an outside line – it's so much cheaper.
Modern dishwashers are very energy conscious and can actually use less water than washing up by hand if programmed correctly. A handy tip is to open the door after the wash cycle to let the hot dishes dry naturally, saving a considerable amount of electricity.
Domestic appliance repairs for all makes and models
When you need reliable and cost-effective domestic appliance repairs including specialist oven repairs simply call on a highly rated company such as Mix Repairs. You'll get a six-month guarantee for labor and parts – and work carried out by a team of fully qualified and trained engineers. And all for an affordable price.
Energy Saving Tips In The Kitchen – Part 2
was last modified:
May 21st, 2018
by
13th April 2018
Categories: