Dishwashers are found in almost every kitchen these days – all you have to do is load, add the detergent and set the proper wash cycles! Sounds simple but if you don't choose the appropriate cycle for your items you could be in trouble. Take a look at everything you need to know about dishwasher cycles here…
Diagnosing dishwasher problems
If you've got a broken dishwasher or a dishwasher that's stopped working there's a dishwasher troubleshooting guide that may help you find a solution. Take a look at common dishwasher problems and how to fix them here…
Different dishwasher categories
The easiest way to learn about cycles is to read the manual that is supplied with your appliance. You can also get details of your specific dishwasher online if the model you have isn't new. To make things simple cycles can be divided into the following types:
The Normal Cycle
This cycle is ideal for normally soiled dishes and cookware that doesn't have any baked on food residues. It's the most commonly used cycle as it uses minimal heat and water, so saving on energy bills.
Auto/Sensor/Smart Wash
This cycle will detect how dirty your dishes are and set the heat and cycle duration to get them clean. Whichever name is given to this particular cycle the results are the same – your dishes will be thoroughly cleaned without you hardly have to do any setting at all!
Express/Quick/1 Hour Wash
Using extra water and heat to get your dishes clean in an hour is perfect for when you need to get items cleaned quickly.
Pots and Pans/ Heavy Duty/Intensive
You need this option for heavily soiled cookware with baked-on food residues, and most of the water will actually be used during this washing process.
China/Light
Used to clean delicate items such as china and glass this option uses a light wash with a gentle spray to avoid causing any damage.
Saniwash/Anti-Bacterial/SaniRinse
This cycle is actually based on a standard that requires all dishwashers to eliminate almost 100% of bacteria from dishes and cookware with a 150 degree rinse temperature.
Rinse
Use this particular cycle for washing off leftovers, and for preventing food residues from drying on dishes. When doing a quick rinse it isn't always necessary to use any cleaning solution or detergent. Useful for when you're loading just a few dishes and don't want to run a full cleaning cycle.
Half-load Options
Selected models may have a half-load facility for use on occasions when you only have a few items that need cleaning and it's not worth doing a full cycle. This also helps to save energy and water.
Drying Functions
Technology for fast and efficient drying means absorbing moisture and converting it into energy which is then released as heat to dry the dishes.

Troubleshooting your dishwasher
Troubleshoot your dishwasher problems by looking at the following:
Not filling
A common problem with your dishwasher not filling with water can be related to issues with the water inlet valve which can become blocked and limit water access. The fill hose may also have been damaged or obstructed and will need checking too.
Other problems may relate to the float assembly which switches off when it reaches a predetermined level, preventing leakage. Sometimes the float can get stuck in the wring position and your dishwasher is unable to fill. The float switch may also be defective and shut off the flow of water which interferes with filing ability.
The drain valve and solenoid may be malfunctioning which is another reason why your dishwasher isn't filling with water.
Not draining
The most common reason for a dishwasher to stop draining is due to food debris obstructing the filter or the water pump. When water is left in your dishwasher after the final cycle this may be due to a damaged or obstructed drain hose. The drain pump could also be defective and a blocked drain will also affect your dishwashers ability to get rid of wastewater.
There may possibly be an air gap issue which when blocked will cause drainage problems and if you have an air gap installed this will need to be checked as per the manufacturer's instructions.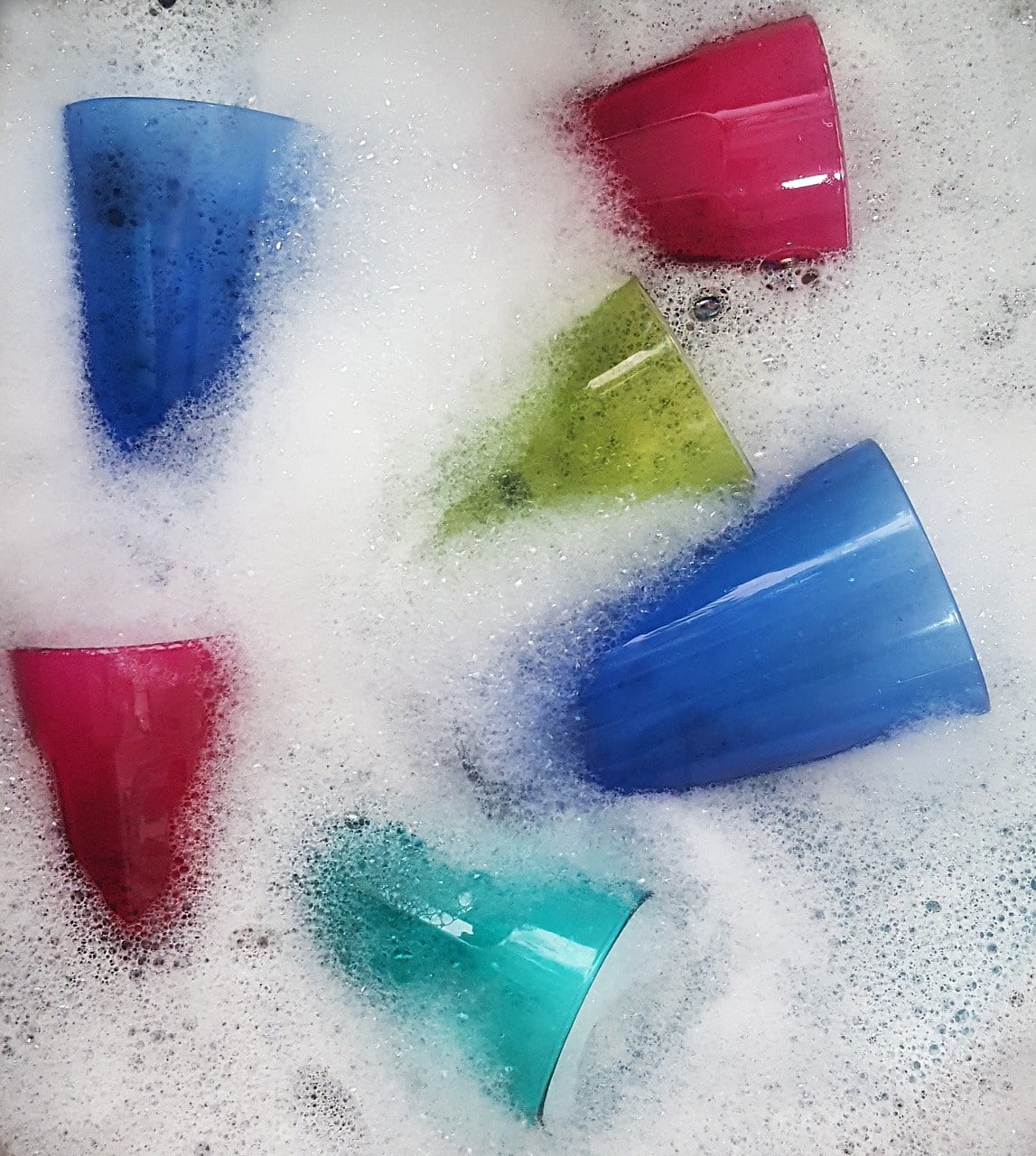 Not cleaning
When your dishwasher isn't working as it should you'll find that your tableware is still dirty following the wash cycle. This may be caused by a soiled filter that will need cleaning, and then this needs to be cleaned on a regular basis to prevent food particles from getting stuck.
A clogged arm spray will result in water being unable to reach above the dishwasher racks and water pressure will be reduced. Cleaning the arm sprays may improve the function. Low water temperature and water volume or pressure issues can also affect your dishwashers ability to wash properly. A failing inlet valve may also be a culprit here.
Bear in mind that a broken soap dispenser may be preventing detergent from reaching your dishes, or not releasing it at the right time during the wash cycle. If this is the case then the dispenser may need replacing.
Not heating
If your dishwasher is connected to the cold water supply then the fault here will typically lie with the heating element or thermostat. On rare occasions, the printed circuit board (PCB) can be a possible cause for why the water isn't heating up. This component controls the functions of your dishwasher and ensures it operates smoothly. With a hot water supply, this could be the cause.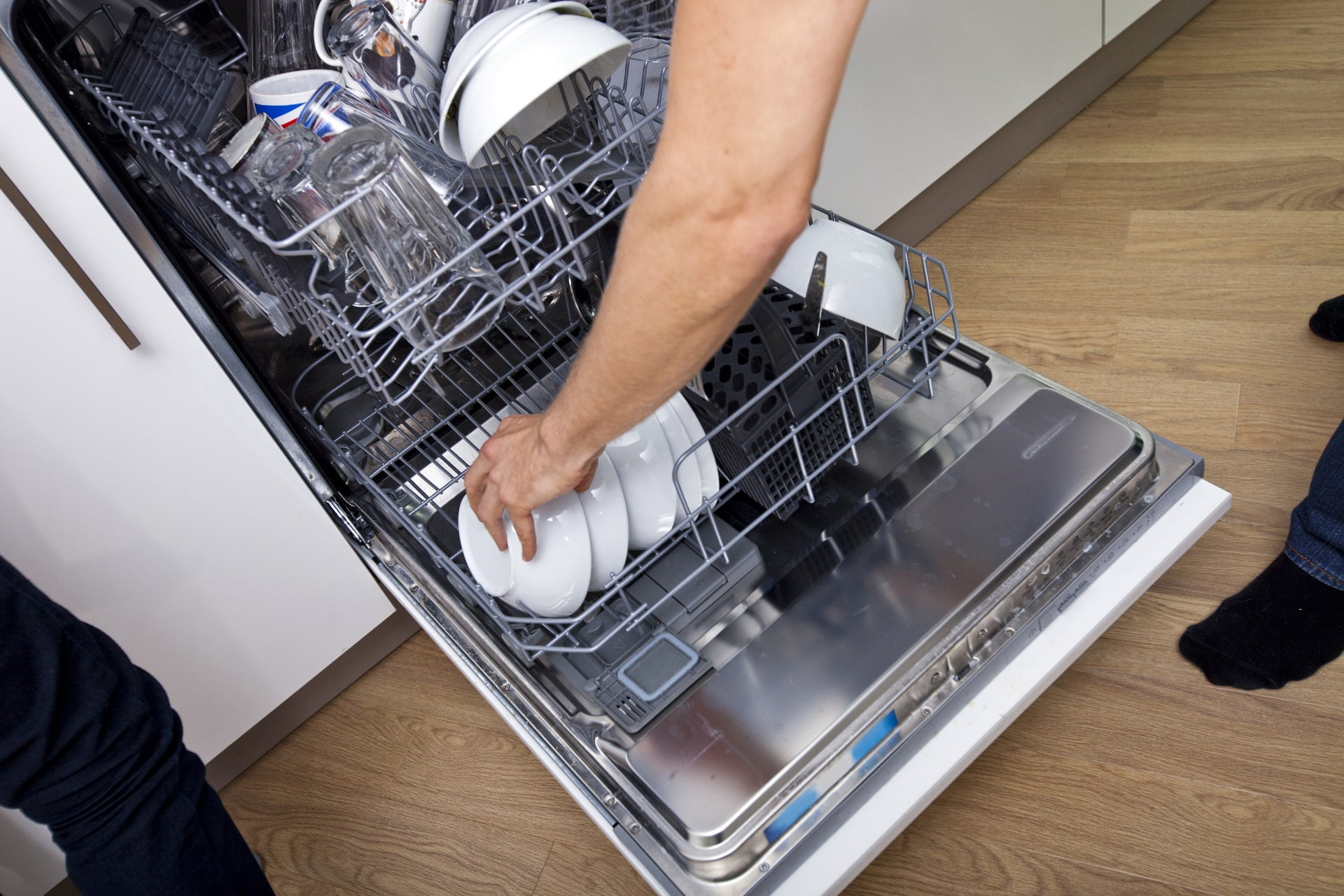 Leaking
Leaking from your dishwasher may occur due to several reasons. This includes using too much detergent which causes a build-up of soapy residue, and overloading or poor stacking of your appliance.
Other issues can be related to the door seal which can wear with use and may need replacing or connections to the pipes which may not be fastened properly. Hoses can become kinked or obstructed and may cause an overflow situation.
Making a noise
Loose or worn components in your dishwasher can cause excessive noise. If your appliance isn't standing on a level surface this will also be a factor. If a thumping noise is apparent during the filling process this could indicate the water inlet valve may need replacing.
When you need experienced appliance repairers
There may come a time when your dishwasher just isn't responding to your cycle requests, and that's the time to call in the professionals! Dishwasher repairs can be booked online really easily. Make sure you choose a reputable company with qualified technicians who deliver a fully insured service with a six-month guarantee. Get a free quote for the repairs you want and choose an appointment that fits in with you – if you need a short notice option you'll be able to get one!
Everything You Need To Know About Dishwasher Cycles
was last modified:
May 31st, 2023
by
28th December 2017
Categories: