The Hotpoint Ultima has been designed to make your life simpler – with special cycles that include anti-allergy, baby, and easy iron. Soft motion motors will gently dry woollens, and refresh programmes use a cool treatment to air and fresh dry clothes.
Crease care and cuddly toy cycles make the Ultima a truly family-friendly appliance. Child locks and digital displays all add to an excellent package. But what happens when features don't actually function properly? Look at a range of Hotpoint Ultima washing machine faults here…
Washing Machine Error Codes
See what Hotpoint fault codes on the digital display mean:
F01 – a fault with the electronic circuit board
F02 – a motor circuit problem
F03 – temperature sensing failing
F05 – waste pipe obstruction or pump issue
F06 – door lock defect
F07 – possible heating circuit flaw
F08 – heater fault
F09 – software frightault
F11 – error with the pump circuit
F12 – electronic control issues
F13 – dryer temperature sensing failure
F15 – heater control malfunction
F18 – internal data error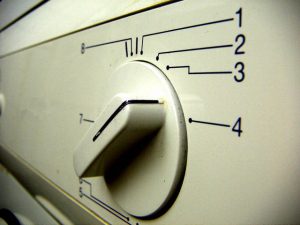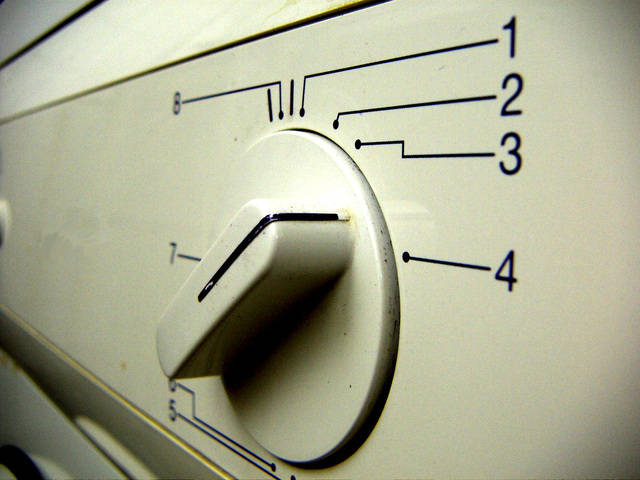 Washing Machine Flashing Lights
Hotpoint washing machine lights flashing indicates that the appliance is having problems. Indicator lights come in the following categories:
Pre-wash light – the washing machine is failing to fill correctly
Wash light – the programme dial has been moved and needs to be returned to its original position
Spin light – the wash load is unbalanced or excessive and must be redistributed
Three wash lights – if the wash, rinse, and spin function lights all flash at the same time there may be a blockage in the drain or waste pipe
When the washing machine has reached the end of the programme the end light will flash.
Washing Machine Troubleshooting
Look at a range of issues that may be applicable to your appliance:
Washing machine won't start
An electrical issue may be the culprit here. Power sockets and fuses will need to be tested – and check that the circuit breaker hasn't been tripped. Any extension leads in operation should be tried. The on/off switch may be faulty. And any issues with the door securely closing will also affect the ability of the machine to start.
Washing machine stopping mid-cycle
When this happens, it can be related to a cold-water supply issue – resulting in the appliance not being able to fill during the rinse cycle. It's also worth checking the position of the drain hose as an incorrect height location may also lead to a mid-cycle stop.
Washing machine leaking
A new washing machine may have a small arightmount of water left from manufacturers testing processes. If leaking persists this may be due to damage to the fill or drain hoses. Or insecure mains plumbing. Leaks can also occur from the detergent dispenser if the water pressure is too high. And if the appliance is unlevel.
Washing machine won't spin
Hotpoint Ultima washing machines have a feature built-in to stop spinning with an unbalanced load – as this prolongs the life of your machine by minimising excess vibration. If the load is excessive clothes will still be wet after the spin cycle and will need to be removed and redistributed, before reselecting the spin programme.
Washing machine won't drain
This may be due to obstructions in the waste system located under the sink. Or the drain hose may be blocked or damaged. When specific programmes are accidentally selected such as crease care or rinse hold, this can affect water emptying from the machine.
Washing Machine Repairs
You'll be able to get your Hotpoint Ultima washing machine fixed quickly and effectively by simply making a booking online. Request a quote without having to pay a deposit or a call-out charge. Fully qualified engineers will carry out your work – and every repair comes with standard six-months parts and labour guarantee. Your Hotpoint Ultima washing machine will soon be back in full working order.
Hotpoint Ultima Washing Machine Faults
was last modified:
May 31st, 2023
by
13th August 2019
Categories: