Microwave cooking has many benefits from microwave ovens heating the food and staying cold themselves to convenience – saving you time and energy. Food remains nutritious and set temperatures give more control.
Microwave ovens are also much easier to clean than traditional ovens – even when they have an unpleasant smell! See how to deodorise a microwave oven here…
Getting Rid of Bad Smells
An initial thorough clean with a mix of washing up liquid and water is the first stage in deodorising your microwave. Afterwards, wipe the oven down with a paper towel or clean dishcloth.
How to remove odours from microwave oven with natural remedies is easy and satisfying. See a step-by-step guide below:
White vinegar
Boil a cup of water with four tablespoons of white vinegar in the microwave for just four minutes
Once the solution is steaming let it stand for another five minutes before opening the door
Wipe out the oven with a damp cloth or paper towel keeping the bowl inside for another 15 minutes for a refreshing scent
Lemon juice
Stir four teaspoons of lemon juice and a cup of water into a small bowl and heat for four minutes, or until boiling in the microwave.
Or you can slice the lemon on the base of a small container filled with a cup of water and microwave the mixture for four minutes.
Keep the door closed for an extra five minutes to let the steam penetrate through.
Baking soda
How to remove odours from microwave oven with baking soda involves:
Dipping a sponge into a mixture of five teaspoons of baking soda with 0.95L of warm water
Use the solution to thoroughly cleanse all parts of the oven by wiping in a circular motion
For solidified food add half a teaspoon of baking soda directly to the sponge for a more concentrated attack
If you prefer you can leave an open box of baking soda on the microwave tray overnight with the door closed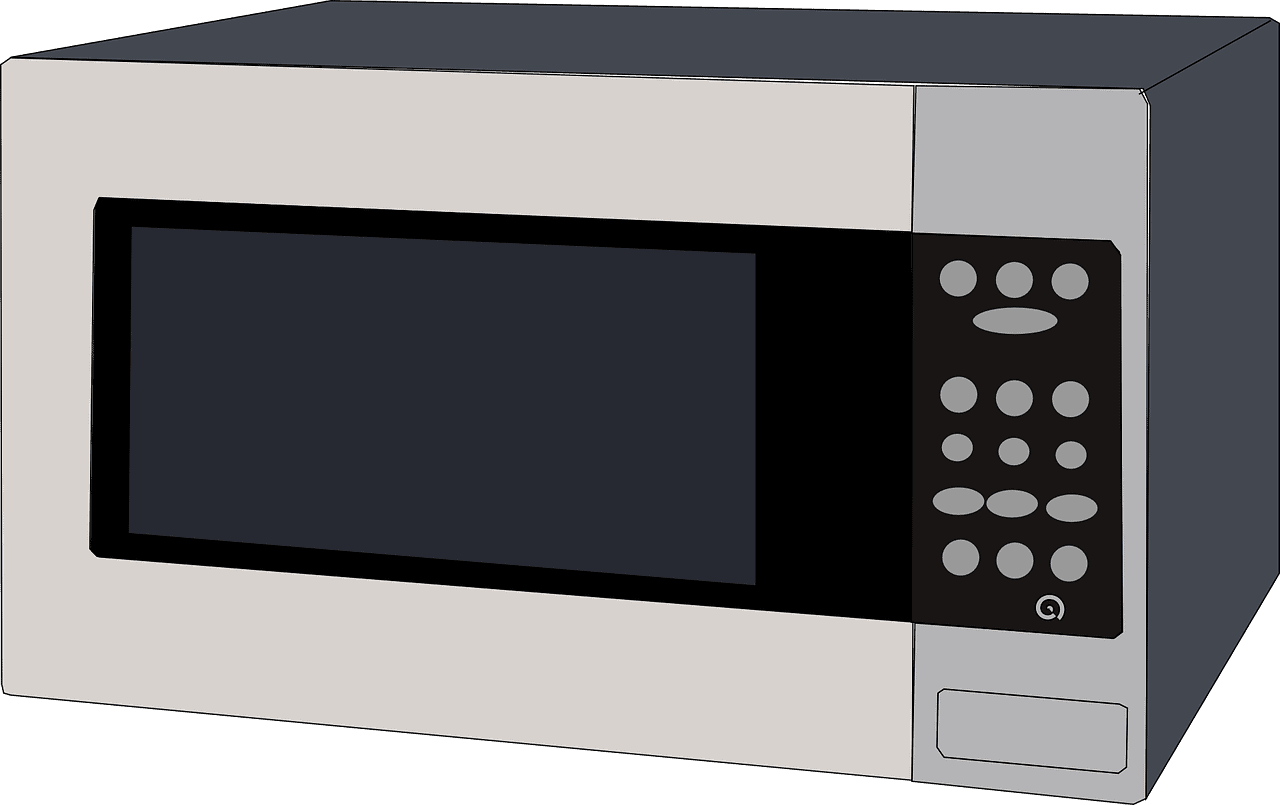 Adding Finer Scents
Coffee
Put two tablespoons of ground coffee mixed with half a cup of water into the microwave and heat for around three minutes to give a smell of fresh coffee
Cloves
Put a bowl of cloves in the oven and leave overnight to add a spicy aroma without any heating at all
Vanilla
You can create a sweeter smell by heating four teaspoons of vanilla extract with two cups of water and heating for a couple of minutes to steam. Leave the container in for about 30 minutes to ensure the scent penetrates throughout
Fruit
A covered bowl of berries microwaved for a few minutes will spread a fruity scent and cancel out any unpleasant smells along the way
Preventative Maintenance
How to maintain a microwave oven is quite simple if you just follow these guidelines:
Keep the interior cabinet clean by wiping down regularly with a mild detergent solution. This will stop any food residues absorbing energy resulting in the oven becoming less efficient. Mop up any spills immediately
Wipe down the outside of the oven to avoid residues building up on the control panel
Use microwaveable containers and cover food with microwave-safe plastic to prevent splashes hitting the walls or the ceiling of the oven
Don't use metal or foil containers as this can damage the oven as emitted microwaves bounce off these materials
Make sure the door closes properly to stop radiation escaping and food not cooking evenly
Avoid running on empty as components aren't designed to withstand the energy absorption caused
Call in the professionals if you experience any problems to see if the oven is worth repairing
If however there are smells more reminiscent of burnt plastic or rubber, there might be a problem with your appliance that wont be fixed with the aforementioned deodorizing techniques. In the event that you need professional appliance repairs in London you can allays book online here on our website or call us and explain the issue with your microwave oven.
How To Deodorise A Microwave Oven
was last modified:
July 10th, 2020
by
5th July 2020
Categories: