Dishwasher safe is often engraved onto the base of plates and glasses, but cutlery is another matter! Most knives and forks actually have high resistance to corrosion and can happily be placed in your appliance. All you need to do is take a little extra care before and after loading. See how to keep silverware from rusting in the dishwasher here…
Product Information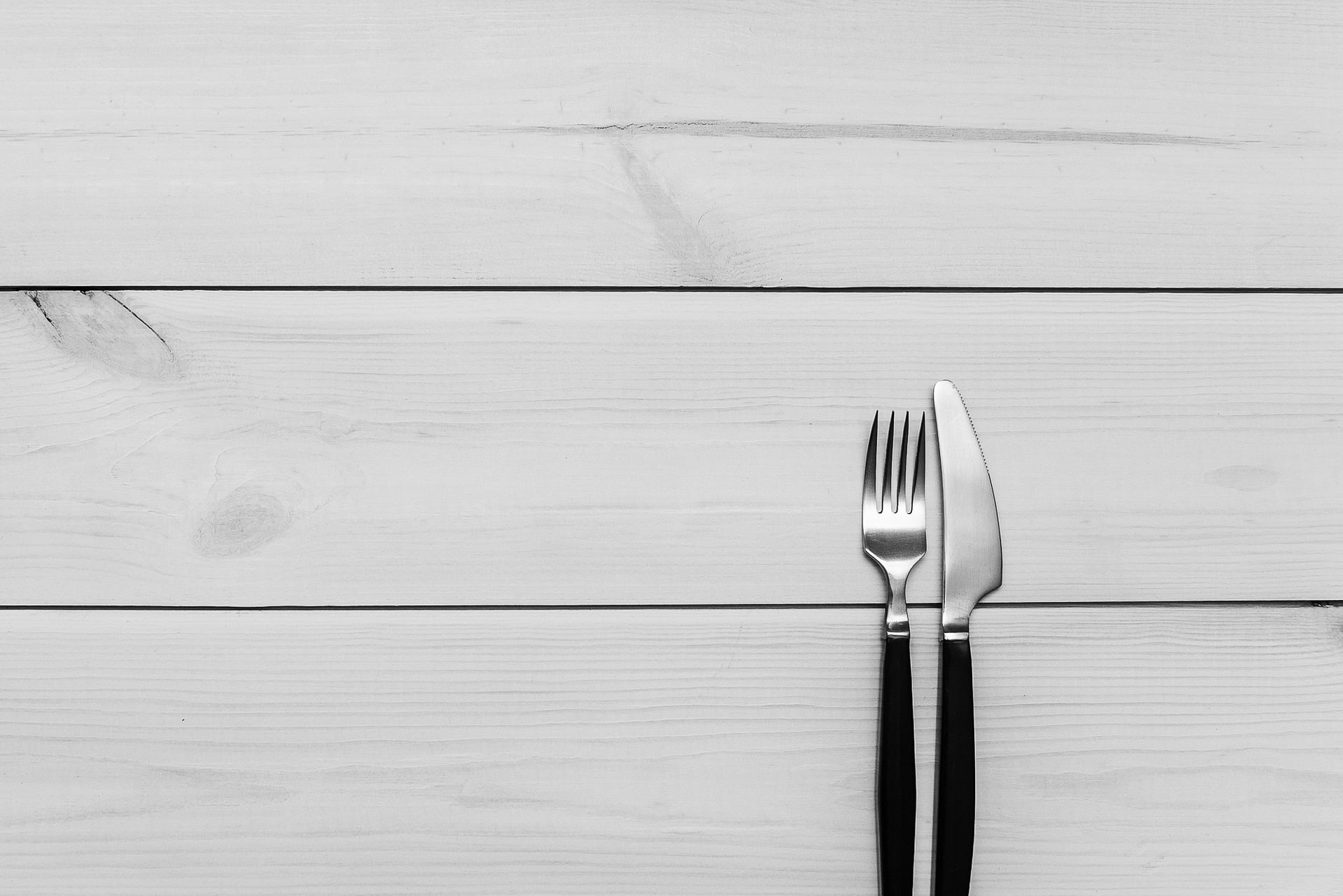 You may see labelling on the cutlery which informs you of the percentage of these elements – the higher the numbers the better the quality. High-quality knives should preferably be washed by hand with a soft sponge and dried immediately. Sharp edges can be blunted by frequent washing in the dishwasher. Avoiding the risk of rust staining and making washing them safer.
Answers to Frequently Asked Questions:
Can you put silver in the dishwasher?
Yes, you can. Any silver flatware is susceptible to tarnish though, so it needs to handled and washed properly.
Don't soak utensils in water for long periods of time, simply rinse under the tap to get rid of food residues.
Can you put sterling silver in the dishwasher?
No, you shouldn't put sterling silver in the dishwasher as it will tarnish. Sterling silver is what's known as a metal alloy, meaning it's a combination of metals instead of just one single metal. Although it's strong and durable for everyday use it also tarnishes more quickly and needs to be cared for with the use of anti-tarnish liquids rather than the dishwasher.
Can you put silverware in the dishwasher?
Yes, silverware can be washed in the dishwasher as long as you separate it from stainless steel flatware. The reason for this is that an electrolytic action may occur that discolours and pits any touching metals. As long as you follow this simple rule it should be perfectly safe to wash your silverware in the dishwasher.
Can you put silver-rimmed china in the dishwasher?
This actually depends on the age of your china as new patterns are considered dishwasher-safe, and you use a mild detergent on a gentle cycle. And you may find that after a few machine washings the silver rim might start to fade. If your china is years old it should be washed by hand.
Can you put silver cutlery in the dishwasher?
Technically you can put silver cutlery in the dishwasher, but after a while, it may start to tarnish. To minimise this risk, make sure you rinse before loading, and never wash alongside stainless-steel cutlery.
Can silver-plated cutlery be washed in the dishwasher?
Silver-plated cutlery can go into the dishwasher as long as there aren't any bone handles. Bear in mind, as before, that a chemical reaction can occur between the silver plate and stainless steel so you need to keep different cutlery metals separate from each other
When you put cutlery in the dishwasher you could use a grid layout where you put some items upside down. Remember not to store utensils in there for days to avoid staining.
For the best washing results, you should distribute the cutlery evenly to avoid damaging it. Over-packing the cutlery basket will only lead to staining and it's essential that steel, copper, and silver-plate items are all kept apart.
As soon as the cycle ends, open the door as this will help with the drying process, or you can take the cutlery out when the programme has finished.
Can you wash silver in the dishwasher?
Pure silver also referred to as fine silver has actual silver content of 99.9%. Washing and drying by hand are preferred as the patina on fine silver is enhanced. Hollow handles are subject to loosening when exposed to heat, and due to its softness, it may scratch or bend under the pressure of a dishwashing cycle. For fine silver not washing in the dishwasher is recommended.
Can you put silver-plated silverware in the dishwasher?
Opinion is divided here – some experts advise that washing silver-plated silverware in the dishwasher can work well, whilst others say you shouldn't wash these items in the dishwasher at all. Recommendations include rinsing all food particles off, using only a small amount of detergent without citric acid or lemon, and when not using your silver-plated flatware, place the pieces in a silver storage cloth specially treated to absorb gases that can cause silver to tarnish.
Basic rules for cleaning silver in the dishwasher
Only load the dishwasher with solid flatware and pieces – this excludes pearl handles, joints that are glued, or items that are reinforced or weighted

Rinse off silver items as soon as they've been used – food left sitting on silver will cause pitting and possible corrosion

Keep the silver from touching other metals – this may leave marks on your silver that are difficult to remove

Load the silver in a different flatware compartment – this will prevent different metals coming into direct contact with each other

When washing silver in the dishwasher choose a normal or delicate cycle – heavy duty or high temperature sanitising options aren't suitable

Use automatic dishwasher detergent that doesn't contain lemon, citrus, or phosphates – these ingredients may cause damage to the silver
Why does tableware get deposits of rust?
Rust spots on cutlery from the dishwasher are quite common. It's due to the iron in the base metal wearing through the topcoat over time. You can keep help prevent this by:
Rinsing utensils before putting them into the dishwasher to prevent corroding.
Using detergents that don't contain citrus as this can affect the topcoat.
Pouring dishwasher detergent into the drawer and not directly onto the cutlery.
Not putting stainless steel and silver cutlery in the same basket as the different metals may react.
Running your dishwasher on an empty cycle afterwards to get rid of any food remnants.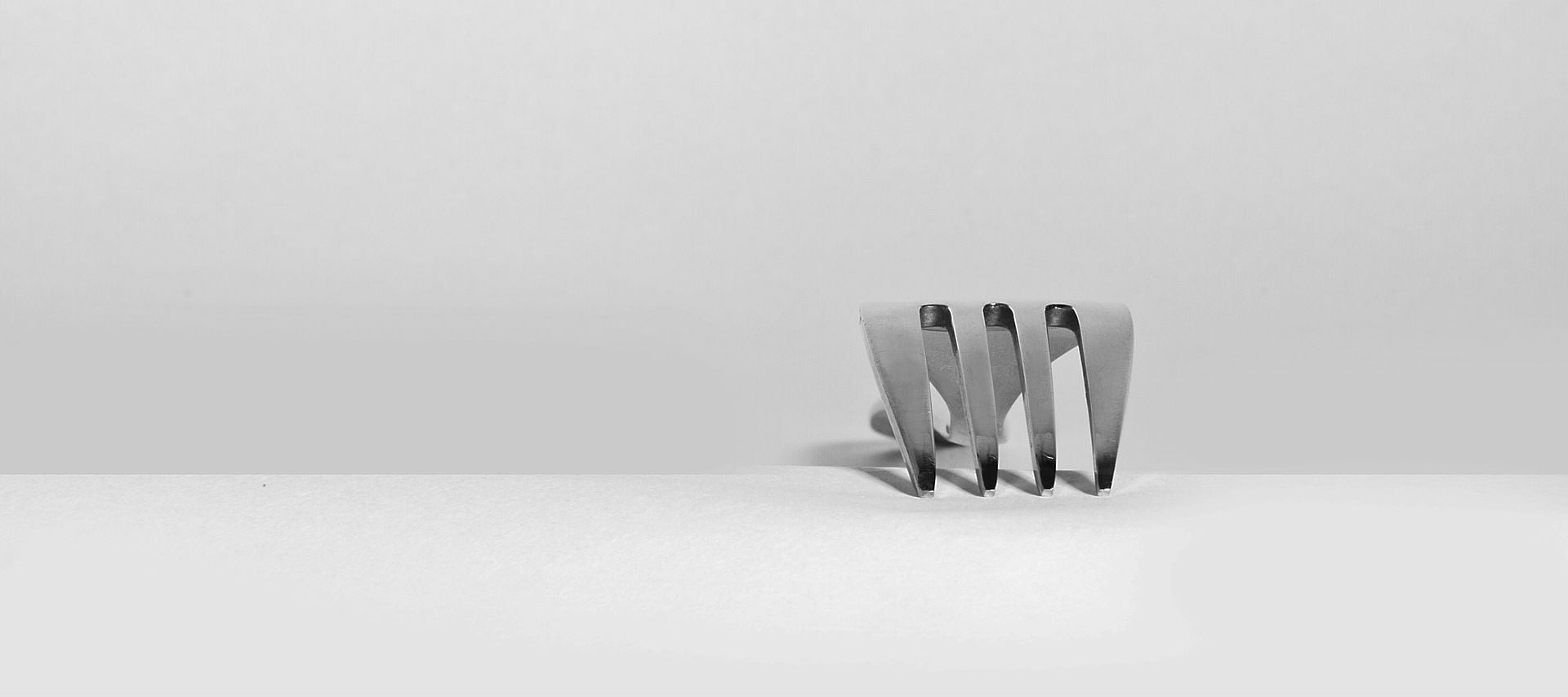 Need to Remove Rust Spots?
When getting rid of rust spots don't use a metal scourer as this could damage the chrome. Abrasive powders will also have the same effect. Try soaking rusted cutlery in a mix of white vinegar and lemon juice for about five minutes. Follow by rinsing and wiping with a soft cloth.
Use a sponge and rub gently with a mix of baking soda paste. Then you can rub with a paper towel to get rid of the rust spots. Applying a stainless-steel polish every few months will restore the shine when surfaces become dull.
Watermarks and more persistent rust stains can be cleaned with non-abrasive metal cleaning liquids or pastes specially formulated for stainless steel.
Got a Dishwasher Problem?
Get in touch with trusted appliance repair specialists for a same or next day appointment. Any repairs will be carried out by fully qualified engineers. And come with a six-month guarantee. All models and brands can be fixed – and for an affordable price.
How to Protect Your Cutlery from Rusting in the Dishwasher
was last modified:
May 31st, 2023
by
10th October 2018
Categories: