An induction hob differs from other hobs as it directly heats the pan rather than the hob ring. When an induction hob is turned on a magnetic field below the surface is activated, and placing the pan onto the hob completes the circuit and the base of the pan heats up.
Induction cooking is fast and effective with almost immediate heat responsiveness, and as you're only heating the pan it's extremely energy efficient. Induction is also incredibly easy to use as you simply select the power level required at the touch of a button.
Now to the cost – induction hob vs electric hob – which is cheaper? Find out more here…
Induction cooking vs electric power consumption
An induction cooktop doesn't use more electricity and is much more efficient than an electric cooktop with up to 90% of the heat generated actually used for cooking. Electric cooktops use up to 70% of the heat for cooking so that's quite a difference.
Tests show that boiling a pan of water on the different cooktops at the same time prove that the induction cooktop boils the water far earlier. An average estimate for electric hob usage is around 1500 watts per hour – resulting in yearly costs of about £53.00.
Induction cooktop consumption efficiency can be measured by adjusting the power supply to 100W and using the appliance for 10 hours creating the consumption of one unit of electricity. This indicates that induction cooking methods are 90% efficient – and the annual consumption comes in around £38.
Induction hob vs electric hob – see the differences here…
Induction hob cooking:
Uses magnetic currents to directly heat food

Has faster heat and precise control

Provides safer cooking without ignition

Is available in space-saving sizes which are smooth, flat, and easy to clean
Electric hob cooking:
Tends to be cheaper to install

Is easy to use and difficult to damage

Provides good heat distribution across the pan base
Is induction cooking cheaper than gas?
The annual estimated cost for gas hob usage is about £16, so if these figures are accurate this compares with an induction hob cost of £38, so gas is a cheaper option.
Are induction hobs better than gas?
Gas cooktops consist of a gas pipeline, a knob that regulates the amount of fuel, and small holes in a burner. The burner needs to be lit via the knob rotation and the gas lighter will provide the spark needed. When the pan is placed on the burner the flame raises the surface temperature – and the food begins to cook.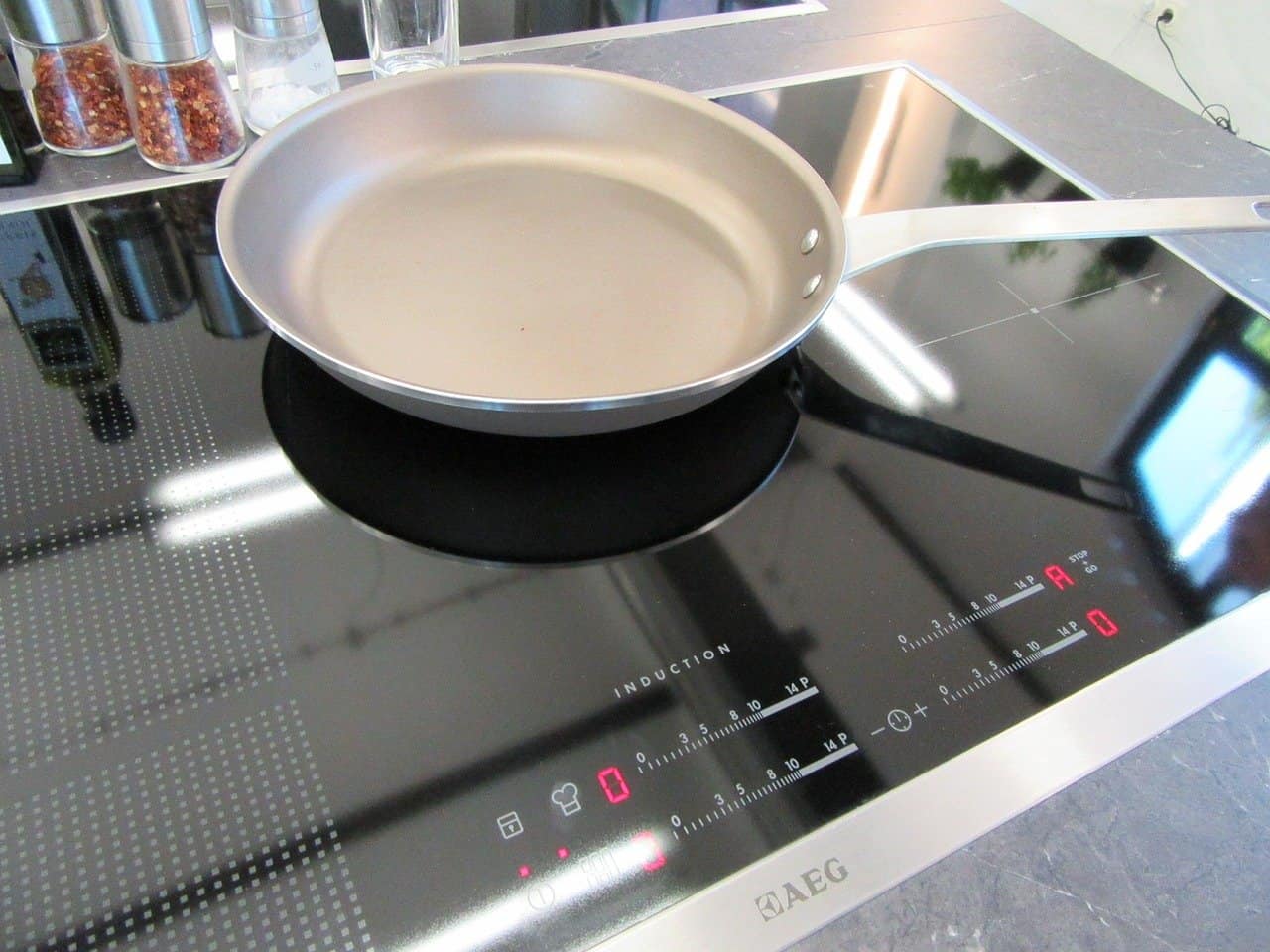 Gas hob vs induction hob – a brief guide to induction hob vs gas…
Induction hob cooking:
Offers precise temperature control for advanced cooking techniques

Comes with a range of features such as boost modes and control panel locking

Avoids burnt-on food with automatic turn-off
Gas hob cooking:
Creates instant powerful heat

Has no set temperature intervals

Offer a range of burner sizes

Provide a flame failure safety device
Induction vs ceramic hob power consumption
A ceramic hob is known for its sleek, glossy finish. Standard radiant elements heat the cooking surface by transferring heat from under the glass – high-tech halogen hobs then heat the pans.
A ceramic hob uses a lot of energy to heat the cooking areas – and also stays warm for a long time after cooking has finished. This type of hob can consume up to 225kWh annually costing around £40.
Ceramic hob vs induction – a concise account…
Ceramic hob cooking:
Offers frameless designs give a fluidity between worktops and hobs

Works with all types of pans

Is simple to operate with touch control or rotary dials

Have modern features such as residual heat indicators and child locks
Induction cooking:
Quick to heat up and respond

Surfaces stay cool and burners automatically turn off when pans are removed

Come in many stylish designs
Induction Hob vs Electric Hob – Which Is Cheaper?
was last modified:
September 29th, 2023
by
12th September 2020
Categories: