Home appliances are machines that accomplish household functions such as cooking, cleaning, heating and cooling. All these routine tasks are taken for granted until something goes wrong! Use this guide to identify common problems for three popular machines and see if you can fix them yourself, or if you need to call in the professionals…
Washing Machine Issues
Washing machine fault diagnosis:

Won't start: check that the door is closed properly, the flex, wiring, and fuse are all in working order, and that the power switch is turned on.
Won't fill: if the pressure system is blocked this will make the machine think it's full of water, but it could also be a kinked inlet hose, or a blocked inlet valve filter.
Leaking: the leak could be coming from the inlet hose, sump hose, or pump. Dirty water indicates a defective drain hose, and it's worth checking door seals too.
Drum won't turn: worn or loose drive belts can be adjusted, but faulty timers and spin control units may need specialist help.
Stuck on cycle: faulty timers, heaters, and thermostats all need to investigated here.
Door won't open: this may be due to a worn door seal, water lying in the machine, a faulty door interlock, or a broken door handle.
Dishwasher Problems
Dishwasher fault diagnosis:
No power: you'll need to check that the dishwasher is plugged in, switched on, and the plug fuse is sound. Make sure the door is properly closed, and the water is switched on.
Leaks: take a look at the pipes for splits and bad connections. Check door seals and make sure there's not a detergent overload.
Not washing clean: this could be due to the machine not being loaded properly, low water pressure, dirty or blocked filters, or blocked spray arms.
Not filling: the inlet valve or the cold water valve may be faulty – you can try turning off the water and removing the hose to see if it's blocked.
Not draining: if the drain hose is damaged, bent, or blocked this can be a factor. The sump strainer, filter and appliance traps all need to be investigated as well as the pump.
Not accepting detergent: blocked spray arms can be cleared using a cocktail stick, and then try to use less detergent.
Common Tumble Dryer Faults
Tumble dryer fault diagnosis:
Machine is dead: check the mains lead, plug fuse, and wiring, and the mains power supply. The door should be properly closed and the power switched on.
No drum rotation: if the drum isn't turning the belt may have broken and you'll need it repaired or replaced.
Dryer won't heat: faulty thermostats or heater elements could be the culprits here, but check the filters and condensers aren't blocked.
Clothes won't dry: for vent hose models look at door filters and the hose itself to check for blockages. Condenser dryers may have problems with the condenser itself – you can remove debris by running it under the tap.
Domestic Appliance Repairs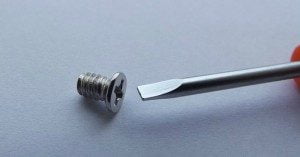 Washing machine repairs East London can be easily sourced online. Find a trusted company who specialise in repairing a whole range of domestic appliances with years of industry experience. You need a quick and efficient answer to any queries, and a booking that can be made at short notice, or even on the same day! Make sure you get a quote before your service starts, and a guarantee after your service has been completed.
Kitchen Appliance Fault Diagnosis
was last modified:
October 4th, 2017
by
13th September 2017
Categories: