LG Direct Drive washing machines are high efficiency – and deliver cutting-edge solutions to all your laundry needs. Both energy costs and water consumption are lowered, and really quiet motors provide reliable power.
Smart Diagnosis uses the latest technology to instantly troubleshoot minor concerns before they become a bigger problem. Look at some LG washing machine issues here…
LG washing machine won't drain
This is a problem you may encounter relating to LG Direct Drive washing machine troubleshooting. There are several things you can check including:
Pump filter and drain hose for obstruction
Air chamber and pressure sensor hose
Drain pump and drain pump rotor
Connections to the water drain pump
Water leaks from LG washing machine
If this is happening you can:
Examine the inlet hose for damage or a loose connection
Look at the drain filter area, clean, and reconnect
Check the air vent of the washer outlet
Ensure the right quantity of high-efficiency detergent is being used as excess suds will cause leaks
LG Washing machine child-lock is engaged
The child-lock actually locks the programme – this is to stop young children interfering with the cycle. You need to release this function for your washing machine to resume its normal operation. You do this by:
Locating the image of a padlock with a face on it
Press the two linking buttons at the same time
Hold for three seconds to lock
Hold for three seconds to unlock
LG washing machine whirring when draining
The drain pump is normally the main cause of noises during the draining cycle. If the drain filter is obstructed this can be another reason. To unblock the filter you:
Open the cap to reveal the drain plug and filter
Unplug the drain plug to let the water flow out – you'll need a container to catch the excess
Open the filter and get rid of any dirt and debris by cleaning in running water
Reassemble the filter and drain plug
LG washing machine stops mid-cycle
Another area of LG washing machine troubleshooting revolves around the cycles. LG machines are designed to constantly measure water level and temperature – and load balance. If any of these factors need to be adjusted the cycle will automatically stop. To ensure abnormal vibration isn't encountered you should:
Make sure the appliance is on level flooring – preferably solid concrete
Evenly distribute loads of washing – and not overload
Separate heavy items such as towels and jeans from light items like socks and shirts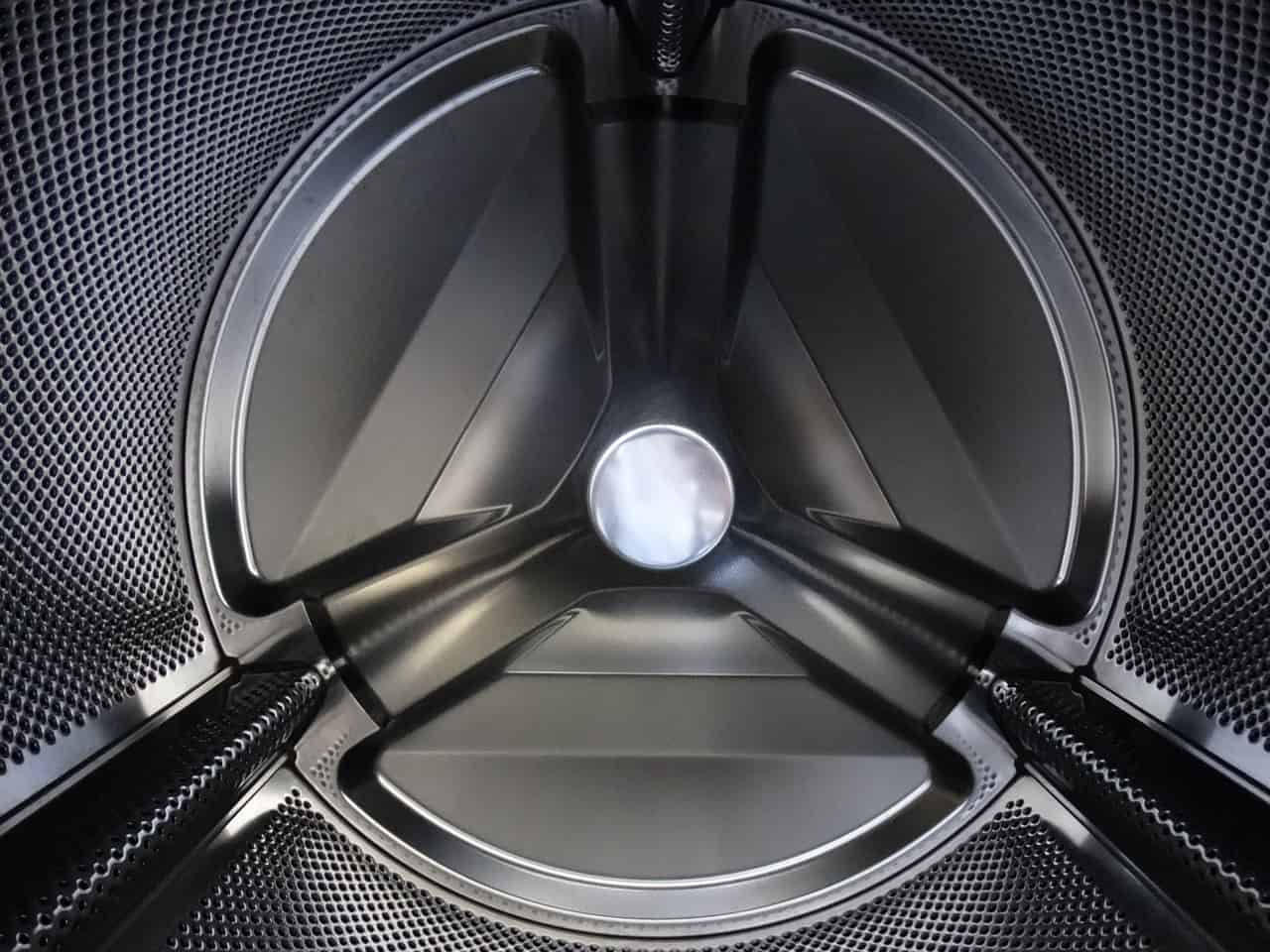 LG washer not working
When there's no power going to your LG washing machine you need to:
Check the plug socket by using another electrical device
Plug in your washing machine and press the power button to check for power supply
Check to see if the fuse has tripped
Test the power supply with other extension cables
Get in touch with a qualified electrician
LG washing machine spinning drum is making loud noises
There are several issues that can cause this to happen and these include:
Foreign objects such as coins and keys trapped in the drum
Buttons and zips knocking against the sides of the drum
Drum bearing failure
Buttons sticking on LG washing machine
If foreign objects or debris get stuck between the buttons on the control panel, or the buttons get broken, they will stick inside and won't come out. You can try:
Tapping nearby areas on the control panel to release them
Contacting your local appliance repair service provider
Get Your LG Washing Machine Fixed
When you're experiencing LG Direct Drive washing machine problems simply contact trusted appliance repair specialists. You'll be able to book a same-day appointment online – and sit back and relax whilst qualified engineers carry out your service. And every repair will come with a parts and labour guarantee that lasts for six months.
LG Direct Drive Washing Machine Troubleshooting
was last modified:
November 20th, 2023
by
26th September 2019
Categories: