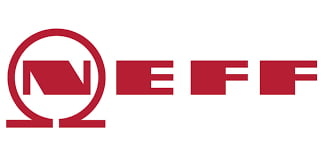 A cooker hood is basically a device located above the cooker that has an extractor fan inside. When switched on this gets rid of unpleasant smells, heat, steam, and greasy vapours effectively and quietly.
So, what do you do when you find your Neff cooker hood not working? See a range of Neff cooker hood problems and troubleshooting here…
Neff cooker hood troubleshooting
Neff cooker hood lights not working
Neff cooker hood problems when the lights won't work could be due to them getting very hot and blowing fuses. The lights aren't designed to be left on for long periods of time so overheating is common, and this can lead to wiring issues. In extreme cases, the lights can burn through the casing and cause damage.
The electronic modules that switch the lights on and off can also get too hot, as can the light holders.
The key to maintaining the lights in working order is to only use them when cooking on the hob. If you consistently have issues with the lights, you should call in an experienced appliance repair engineer.
Neff cooker hood extracting air poorly
When it seems as if the air isn't being pulled from the room adequately this could indicate a problem with the motor. You'll probably find that the extractor fan works or it doesn't! A broken motor if it can't be repaired will need to be replaced.
Newly installed hoods may have poor airflow extraction due to a blocked filter, or an obstruction in an outside vent. Often the slats can become locked on the outside which will need attention. If the downdraft vent won't stay open this points to a malfunction in the selector switch which will need to be tested to determine the status.
Neff cooker hood smells
There are a few possible causes here but the most common one is a build-up of grease and dust in the filter. If you don't regularly clean the removable filter or grate this can cause issues.
Another reason for a lingering unpleasant smell is vermin trapped in the external vent. You'll need professional help with entering the extraction system and removing any dead animals.
Neff cooker hood making humming noises
Typically, when the cooker hood hums when it's switched on it indicates a problem with the exhaust fan motor. This could be an internal shorted electrical winding or problems with the motor shaft bearings being worn and unable to complete their function.
A defective hood motor will also affect the fan and blower motor, and these parts should be checked for any signs of damage. The hood motor itself is not normally repairable and will need to be expertly replaced.
Other Neff cooker hood problems
Neff cooker hood wiring
Virtually every component is routed through the main control switch or electronic module. Contacts and relays can often blow, and faulty wiring can also be the cause if the hood isn't working.
Additional complexities of transformers for low voltage lighting, alongside a control board with separate user input, can all fail if wiring isn't 100% effective. It's important to bear in mind that any electrical issues need to be properly addressed by a qualified engineer.
Need a Neff cooker hood repair in London?
You'll be able to arrange safe and affordable repairs for your Neff cooker hood. A highly trained and experienced repair technician will bring all the components and tools needed to get the job done. Your request will be dealt with quickly and efficiently to get your cooker hood working properly once more. And every repair will come with a six-month part and labour guarantee.
Neff Cooker Hood Problems And Troubleshooting
was last modified:
May 31st, 2021
by
13th May 2021
Categories: