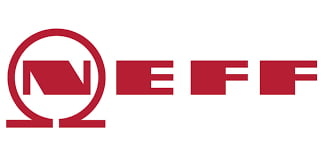 Did you know that faults or error codes displayed on your Neff dishwasher display are actually diagnostic aids to help you locate where to start looking for the operating issue? You may not be able to fix the dilemma yourself but at least you'll know what part could be the cause. Read on to find out more about Neff dishwasher problems you should know about…
Neff dishwasher troubleshooting
Neff dishwasher problems include:
Neff dishwasher won't start
Electrical issues are often the reason why and these can include a tripped main fuse, a faulty plug or power socket, the incoming power supply, or defective wiring. If the door won't close securely this will affect the dishwasher's ability to start, as will a tap that won't turn on properly.
Neff dishwasher not draining
This could be due to a blocked or kinked waste water hose or an obstructed water pump. If the filters are blocked by large remnants of food this can cause a blockage in the pump resulting in emptying issues. Make sure the programme has ended completely and the digital display indicates 0. If there's still water left in your appliance at the end this will need further investigation.
Neff dishwasher is noisy
If a knocking sound can be heard while the washing cycle is running this could be a spray arm problem causing the dishes to bang against the spray arm itself. A rattling sound indicates an improper stacking issue.
Neff dishwasher error codes
Neff dishwasher error code E01
This is a fault with the motor controller and indicates that this component is malfunctioning or has stopped working completely.
Neff dishwasher error code E09
A problem affecting the water temperature will cause this error code to display and is typically a fault with the heating circuit caused by overheating.
Neff dishwasher error code E15
Your dishwasher is informing you that there's no water and this is likely to be due to a leak. The water that is collected in the base plate at the bottom of your appliance will trigger a float in the base which in turn activates a microswitch. The water inlet will then turn off and this error code will display.
Neff dishwasher error code E22
When there's residual water remaining in your dishwasher's sump pump this will be the resulting error code. The filter will need to be checked as well as the pump for blockages from grease or food build-up. A defective pump will need to be replaced.
Neff dishwasher fault symbols
If the indicator lights flash after the programme has started this is often an issue with programme selection and you'll need the help of an experienced technician. If the indicator lamps don't go out after washing has finished this may relate to a problem with the main switch or due to the lid mechanism becoming clogged with detergent remnants and being unable to close.
If the "Check water supply" symbol lights up this means that the tap has turned off and the water supply has been interrupted. This may be caused by a supply hose being kinked or damaged, a blockage in the wastewater pump or the filter in the water supply being clogged.
Find appliance repair specialists
Neff dishwasher repair in London is just one of the specialities of highly trained and fully qualified engineers with years of industry experience. You'll be able to get a quick quote upfront and a comprehensive service from start to finish. Any issues you're having with your Neff dishwasher will be quickly diagnosed and effectively fixed and every repair automatically comes with a six-month quality guarantee.
Neff Dishwasher Problems You Should Know About
was last modified:
May 31st, 2023
by
20th June 2022
Categories: