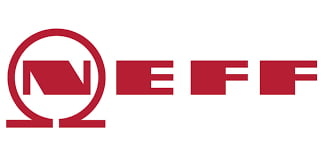 Single and double ovens from Neff come with a range of innovative features such as voice control and Pyrolytic self-cleaning for additional convenience. State-of-the-art steam assistance provides just the right amount of moisture for succulent results. And you can cook multiple dishes in double ovens without merging flavours.
But what do you do when things aren't working properly? Look at a selection of Neff oven problems and troubleshooting here…
Your Troubleshooting Guide
Oven clock isn't working

Neff oven clock problems may be due to a power cut. Or a clock that simply isn't set properly. If the issue is more serious it could be related to the terminal block. You may have to replace the clock – and the terminal block may need to be repaired. Either job can be quickly assessed and sorted by an experienced technician.

Oven door doesn't fit properly

Neff oven door hinges problems can cause the heat to escape during cooking. They should be repaired or replaced if the door seals look fine but the oven body isn't sitting correctly. Weak springs can cause the hinges to be unable to be adjusted – in which case replacing them is the only solution. Bear in mind the hinges need to be locked in place by pushing the oven door down.

Oven isn't heating up

Neff oven problems can include faulty elements which result in the oven not reaching the required temperature – and the oven light stays on all of the time. A defective thermostat can also cause a lack of heat and this can be easily changed by a professional. A faulty fan motor not blowing the warm air into the oven could also be the culprit here.

Oven is making noises

A worn motor will cause noises as the oven gets warm. Bearings can become damaged and start to wear. Cooking times are extended – indicating a problem with the fan motor. Both the cooling fan and the circulation fan can be responsible for noises – and this can usually be resolved by replacing the relevant fan motor.

Oven is displaying numbers and codes

Depending on the model of your Neff oven codes and numbers have different meanings. For example, number 5 indicates that the child lock has been set and needs to be unlocked by pushing and holding the central button down for about eight seconds. It's not an error as the number is telling you that the oven is child protected.

Examples of fault codes for built-in ovens are shown below:

Er1 – temperature sensor failure – the sensor, wiring, and control module needs to be checked.
Er2 – faulty mains connection – the mains supply, terminal connection block, and control module could be responsible.
Er6 – defective door lock – the door lock itself will need testing.
Er7 – door lock release mechanism faulty – and requires further investigation.
Oven warming drawer has a flashing red light
When the warming drawer is properly closed the red light glows for a few seconds and then turns off as the drawer warms up. If this doesn't happen and the red light begins to flash without the drawer warming then this could be an electrical fault with the plug and socket connector located at the rear.
Wear and tear or no electrical contact are normal issues – and the drawer will need to be stripped down and the contacts repaired or replaced. All simply rectified by a service engineer.
Hassle-Free Neff Oven Repair Services
When you need Neff oven repairs in North London, look no further than trusted appliance repairers. There won't be a call-out charge. And every engineer sent to carry out your repairs will be highly trained and fully qualified. A return visit will be included in the cost – and all repairs come with a six-month parts and labour guarantee.
Neff Oven Problems And Troubleshooting
was last modified:
October 11th, 2019
by
11th October 2019
Categories: