The Ecobubble washer dryer generally gets solid reviews. Yet, Samsung Ecobubble problems do still arise on occasion.
If you are experiencing problems with one of these washing machines, here is where you will want to start:
My Samsung Ecobubble washer dryer is not drying
This is one of the most commonly reported issues with these models. You can check the full list of error codes and what they mean below.
But, in many situations, if you find your Samsung Ecobubble is not drying it may be a problem with the input the machine has received…
How to use only the dryer in a Samsung washing machine
At first glance, the control panel on one of these machines is not quite as intuitive as you might hope!
Here is how to use only the dyer in a Samsung washing machine (specifically, the Ecobubble):
Turn your machine on.
Choose one of the two dry-only cycles the Ecobubble has:

Cotton Dry – is for general drying

Synthetic Dry – is for low-temperature drying for materials which may be susceptible to heat.

Select your Dry Level using the "Dry Level" button:

Cupboard Dry – suitable for materials like cotton, underwear and linen.

Extra Dry – suitable for thicker materials like denim or towels.

Time Dry – this increases in 30-minute increments from 30 minutes to 4 hours and 30 minutes.

No Dry – when you don't want to dry.

Press Start to begin the cycle.
Samsung washing machine problems and error codes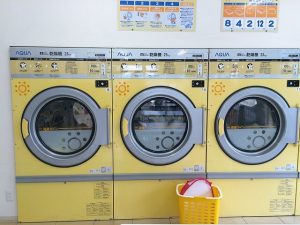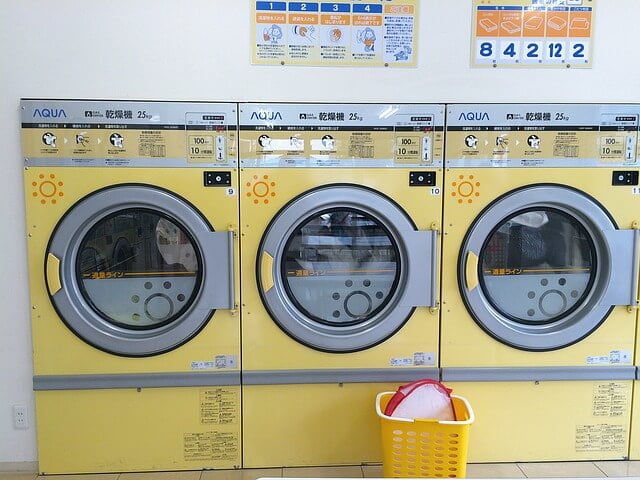 If the input is not the problem, you may be seeing some kind of error code being displayed.
Many Samsung washing machine problems are easy to resolve. Others might need someone with proper training to fix properly.
Emptying the drum and turning it on and off again is always worth a go. But when things get more complicated, consider calling in an expert.
Here is a list of the most common error codes for Samsung washing machines and some possible fixes for them (as with all DIY fixes, do not attempt these unless you have the right skills and knowledge):
DC or dE – the machine thinks the door is open. Check the closing mechanism and the wiring.
4E – the machine can't fill itself with water properly. Reset the machine and try again. If that does not work, check the filling hose under your sink to make sure it is properly fitted and not squashed or squeezed at any point. You should also confirm that you have enough water supply pressure.
UE – the machine has detected an unbalanced load. Take everything out and make sure that there are not big bundles of linen all wrapped in one. If necessary, you might need to stop the cycle and drain your machine to do this. You might also think about washing smaller loads.
OE – your machine is overloaded with water, or the sensor which detects this has been tripped by too much detergent in the machine. If there does not appear to a large amount of suds in the machine, check the sensors, connection and wiring. You may need to drain your machine if it has not been able to do this automatically.
LE – this signifies a leak. See if you can see where it is coming from.
HE, tE and CE – these are all problems relating to water heating and temperature. Try resetting your machine. If the problem persists, you will need an expert to take a look at it.
3E, bE and IE – these show technical faults with the motor tacho, motor control module or circuit board and water level sensor. You will probably need an engineer to check these.
Samsung washing machine repair
In all the cases above, real Samsung washing machine repair above and beyond the most basic diagnosis and resetting is best handled by an engineer.
Your washing machine is an expensive appliance, after all. It is far better to spend a few pounds getting a specialist to take a look at it rather than hundreds to replace it.
Samsung Ecobubble Washing Machine Problems – Using the Dryer Only and More
was last modified:
May 31st, 2019
by
31st May 2019
Categories: