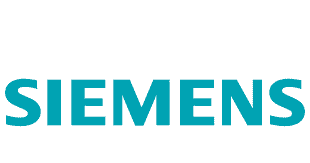 When your Siemens tumble dryer starts to experience operating problems it will display an error code. This may point you in the right direction of where the fault may lie, but won't help you fix it!
See a range of Siemens tumble dryer problems and troubleshooting here…
Siemens tumble dryer troubleshooting
Siemens tumble dryer problems include:
Siemens tumble dryer cycle won't start
The fault here may lie with the power supply, a defective power socket or switch, or a blown thermal fuse. Other culprits can be a faulty door switch preventing the door from closing securely or faulty wiring.
Siemens tumble dryer drum doesn't spin
One of the most important parts of a tumble dryer is the ability to tumble! A non-spinning drum can be due to a snapped or tangled drive belt which will need to be removed and replaced.
A faulty start capacitor means that you can spin the drum by hand but as the capacitor kick starts the motor the drum won't continue to spin during the drying cycle. Otherwise, this problem could be caused by the motor itself which may have developed a fault and will need repairing or replacing.
Siemens tumble dryer not drying
Siemens dryer troubleshooting also covers your dryer not drying. This can result from a heater that has overheated and may have tripped the circuit breaker. If this happens your appliance will need to be reset.
Other issues can be with the thermostat or thermal overload cutout feature that have also tripped due to overheating. Heating elements can also break and trigger driving problems. The most common cause for your tumble dryer cutting out is opening the door before the drying cycle has finished. This stops the cooling fan before the heating element has time to cool down causing tripping issues.
Siemens tumble dryer taking too long to dry
When the drying time is exceeded your appliance may have lint in the filter which increases the required drying time. The filter and base unit will need to be cleaned, and the heat exchanger checked for obstructions. A blocked air inlet may also increase the drying time.
Siemens tumble dryer error codes
Error codes are used as a diagnostic aid to help with identifying where the fault may lie, but you may need to call in a trained technician to fix any faults for you. Depending on the model of your tumble dryer error codes include:
E01 or E02
These error codes show that the lint filter is full and needs cleaning, or that the exhaust air duct is obstructed. There may be a fault in the programme sequence which will need to be restarted, and if the room isn't adequately ventilated this will also instigate these error codes.
E03
This indicates a dirty moisture sensor that will need cleaning or could be related to the laundry being too wet and the maximum drying time being exceeded. Other problems could be due to an unsuitable programme selection, or the motor limit temperature being excessively high.
E06
When this error code displays it means that your dryer has a problem with the heating, and you'll need an appliance repairer to assess this issue.
F09
On your Seimens tumble dryer, this error code indicates a fault in the heating circuit.
F11
This points to a fault in the control board which requires your appliance to be switched off and reset.
Need a Siemens tumble dryer repair in London?
You'll be able to get your Siemens tumble dryer repaired with just a few clicks! Book your service online and a fully qualified engineer will be with you at a time that suits you. Whatever the problem it'll soon be diagnosed and resolved, and your repair will automatically have a six months parts and labour guarantee.
Siemens Tumble Dryer Problems And Troubleshooting
was last modified:
May 31st, 2023
by
15th October 2021
Categories: