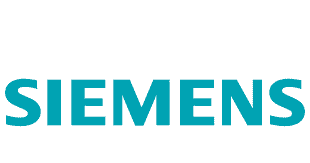 Siemens washing machines are designed for performance and energy-efficiency. With state-of-the-art technology, innovative functions provide precision detergent dispensing systems, a sense fresh feature that removes odours, and varioSpeed that detects where time can be saved.
But even the best technology can occasionally have issues. And knowing what the problem is can help with solving the setback even if you can't fix it yourself. Look at a range of Siemens washing machine error codes here…
Error codes information
Siemens washing machine fault codes come in a range of numbers that don't necessarily follow a sequence. Siemens IQ 500 washing machine error codes are divided into different categories as shown in the Siemens washing machine error codes guide below:
Communication errors
Error 10 means that your appliance has found a fault with the internal communication in your washing machine probably related to a problem with connections between the motor and the module – usually an electrical or wiring issue. This will need to be safely inspected and repaired by a qualified engineer.
Door lock errors
Error codes 08, 16, and 34 all relate to the washing machine door, particularly the door latch or catch which is unable to lock the door securely. If this isn't the problem the cause may be electrical – a bad connection or an internal fault that will need an expert to repair or replace any defective parts.
Drainage errors
Siemens washing machine error code E18 and error code 03 indicates that your washing machine can't drain properly due possibly to an obstruction in the pump or filter. The pump or belt may have broken, or there could be a broken lid switch issue.
Heater errors
Error code 02 signifies there's a problem with the heater, and error code 09 indicates that unexpected heating has been detected in the appliance possibly caused by the heating element turning on during the rinsing cycle. Heating faults could be caused by a defective heating element which may need replacing.
Motor errors
If error codes 04, 05, 21, 42, 43, or 44 are displayed they point to a problem with the motor itself. This could be damage, excessive wear, or an electrical fault such as corrosion to the wires. These issues can all be quickly diagnosed and resolved by an experienced engineer.
Sensor errors
A problem with the NTC sensor in the washing machine will be indicated by error codes 06 and 07. The sensor could be defective or there could be bad connections causing the sensor to fail.
Unknown errors
When errors are experienced for unknown reasons you can try following these steps to reset the washing machine:
Turn the dial to off or rest

Turn the dial to the half-way point (6 o'clock on a clock face)

Press and hold the spin button and move the dial to the 7 o'clock position at the same time

Continue to hold the spin button for another five seconds

Move the dial back to the off/reset position

Turn the washing machine back on and the error code should have gone
If this process doesn't work, you'll need to call in the professionals.
Water level errors
When error codes 01 and 17 are displayed this shows that a water level error has been detected in the washing machine. This could be caused by kinking or obstruction in the supply hoses or a blockage in the filter.
Repairs and replacements
Whatever model of Siemens washing machine you own you'll be able to get a comprehensive service from local domestic appliance repair professionals. Fully qualified engineers will carry out any repair work, and a six months parts and labour guarantee will all be part of the package.
Siemens Washing Machine Error Codes Guide
was last modified:
May 31st, 2023
by
11th October 2020
Categories: