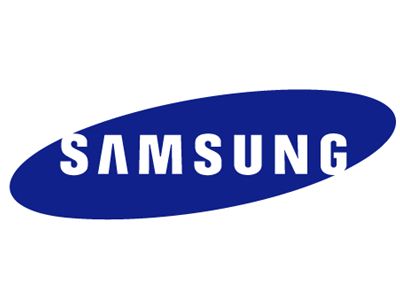 Samsung tumble dryers have innovative drying levels to suit your needs – from very dry to damp loads that make ironing easier and less time-consuming. With interior drum lights, adjust times, wrinkle prevention, and small load care, dryers feature a whole range of technologies to provide the most effective and convenient drying.
But things can go wrong even when your Samsung dryer has been reliable. Want to find out more about troubleshooting Samsung dryer problems? Read on…
Samsung dryer won't start
One of the most common problems with Samsung dryers relates to it not starting. This can be due to a number of reasons including the child lock being on. This will be identified by the icon being lit and will need to be turned off before any cycle will start.
Other Samsung dryer issues that prevent the dryer from starting can be due to the thermal fuse being blown from an overheating issue with the dryer – this is a safety feature that can indicate a blocked or restricted exhaust vent from the dryer to the outside.
A defective start switch will cause the dryer to hum but not start, or be unresponsive and not make a noise at all. A door switch that doesn't click when activated may also be at fault.
The drive motor that turns the drum and the blower wheel to exhaust the air can become obstructed and if damaged may need replacing. If the drive belt breaks the motor may still run but the drum won't turn – but in many models, a switch will automatically shut off the power if the drive belt is broken.
In rare cases, the main control board may be defective and will need to be inspected by a qualified appliance repair technician who will check for signs of burning or shorted-out components. This may then require replacing.
Samsung dryer overheating
A Samsung dryer overheating can be caused by a faulty heating element assembly which warms the air before it enters the dryer drum. If the element is defective it can produce continuous heat even when the dryer has reached the correct temperature. If the heating element is shorted out it will need replacing.
The cycling thermostat maintains the proper air temperature by cycling the heat on and off. If this component fails to work properly it may keep the heat on too long, resulting in the dryer overheating.
Felt seals at the front and rear of the drum prevent heat from escaping. If the seals are worn the heat won't be drawn through the drum properly and the dryer will get too hot. If seals don't fit snugly, they will need replacing.
As well as the issues discussed other problems can occur with the dryer not spinning, the drum not turning, and the dryer not stopping. Any Samsung washer and dryer problems can be quickly diagnosed and effectively fixed by trusted appliance repair engineers.
Samsung Dryer Error Codes
Troubleshoot your Samsung dryer with the following codes:
do: door open – may be the door switch, lock, loose connections, or any door damage
df: door failure – possible loose or damaged wiring connections, or faulty door switch
Od: excessive drying times – indicates issues with lint filter, dryer ducts and vents, or moisture sensor bar connections
FE: problem with power supply – this may be related to the electronic control board
tS or tO: signifies a defective temperature sensor which may have electrically shorted or is electrically open
hE or HE: indicates a gas dryer heating or electric dryer heating error from loose connections or wire harness damage
bE: stuck button on the control panel – the user interface control may need inspecting if the stuck button can't be freed
Et: control board failure – this will need replacing if the code appears after power is restored to the dryer
Get Help with your Samsung Dryer Problems
Contact your local team of fully qualified and highly trained engineers for quality appliance repairs at affordable prices that come with a six-months parts and labour guarantee.
Troubleshooting Samsung Dryer Problems
was last modified:
July 17th, 2020
by
27th July 2020
Categories: