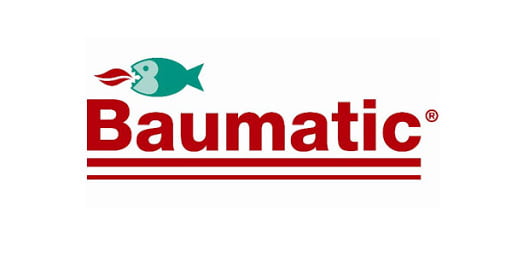 Baumatic electric ovens offer you more ways to cook. From 65-litre capacity ideal for a large household to a grease-proof enamel interior coating making oven cleaning easy. And an electronic programmable timer that lets you know when your meals are ready and can be set to turn the oven off after cooking.
Baumatic oven troubleshooting
Baumatic electric oven problems include:
Baumatic oven not working
If the electricity trips when your oven is turned on this is typically an issue with the heating element. If your oven won't work at all this can be caused by a faulty power socket or switch or a blown fuse. There may also be a problem with the incoming power supply. Any electrical problems need to be resolved by a qualified engineer.
Baumatic oven not heating up
Baumatic oven thermostat problems will result in your oven remaining cold. The thermostat regulates the oven temperature so if this is faulty it will need replacing. As the latest models have a slightly different setup with the thermostat attached to a probe and wired to a small heat sourcing circuit board this is a fault that will need expertly fixing. If the lights on your oven are working but there's still no heat this indicates a problem with the heating or fan elements which need to be replaced if they're worn or burned out.
Baumatic oven has a condensation build-up
When cooking frozen food or food with a high water content it's quite possible that condensation may develop on the oven door. This isn't a fault and the condensation will simply drip down onto the oven floor. Pre-heating the oven for at least 15 minutes prior to placing the food in the oven may rectify this issue. Try not to leave food in the oven to cool down as this can cause condensation to form after the oven has been switched off.
Baumatic oven exterior getting too hot
If your electric oven is integrated this can be caused by inadequate ventilation. Your oven has been designed to fit into a designated space with a cutout in the support shelf and airways to ensure the outside of your oven stays cool whilst the oven is in use. An experienced technician will be able to find the source of this issue and rectify it for you.
Baumatic oven indicator light problems
Most Baumatic electric ovens have an indicator lamp next to the temperature selection control. Once your oven has reached the temperature you've selected the light will automatically go out, indicating the pre-heating is complete and the food can be placed inside the oven ready to cook. It's advisable for an oven repair specialist to look at this for you as it may be a little more complex than simply replacing the bulb.
Baumatic oven grill not working
This would indicate that the grill element is faulty and this can be clearly visible as the grill won't be glowing red hot. The element can become damaged or even break and in these cases will need replacing. Grill elements simply heat using the current running through them so if this is interrupted during a power cut for example they will stop functioning. A faulty element will need to be tested for continuity and then replaced.
Baumatic oven repairs
Baumatic oven repair in London for electric ovens is easy to arrange. You'll be able to get a quick quote before your service begins and book a fully qualified engineer for a time that suits you. Prices are very affordable and include a six-months guarantee for all parts and labour. Your Baumatic electric oven will soon be in full working order once more.
Your Baumatic Oven Problems And How to Solve Them
was last modified:
May 4th, 2022
by
4th April 2022
Categories: