How long is a normal dishwasher cycle? This frequently asked question can be answered simply – from 30 minutes to two hours and more! On your Bosch dishwasher, you can select a suitable programme according to the type of utensils. And degree of soiling. When the programme is chosen the remaining running time is indicated on the digital display. See your Bosch dishwasher cycles explained here…
Dishwasher Considerations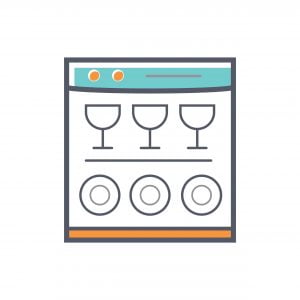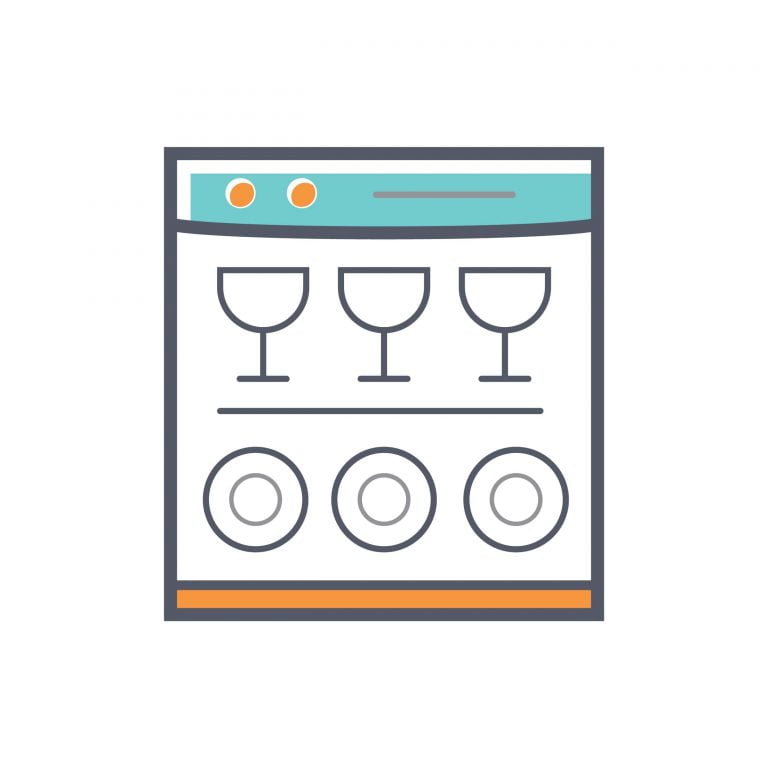 Current technology is all about ensuring that an optimised hydraulic system gives the proper balance of an efficient design. And a cleaning performance that can be increased with longer run times. But also reduces energy usage. Dishwashers are evaluated on:
Energy and water consumption
Cleaning performance
Place settings
Time
Noise
Bosch dishwashers are designed with supporting efforts to reduce energy and water usage where performance alongside low energy can be achieved.
A Guide to Bosch Dishwasher Cycle Times
The Bosch dishwasher express cycle wash can take as little as 30 minutes. Ultra-fast cycles do come with a few restrictions though. In order to get a thorough clean with a short wash time, you need to pre-wash the dishes firstly.
Wash temperatures are typically around 40 to 50 degrees Celsius rather than the normal 60 to 70 degrees Celsius. As well as load restrictions water and energy usage will increase significantly. So, energy and water consumption will also increase. Most of these 30-minute cycles don't include drying time.
Eco-Mode Saves Energy
How long does a Bosch dishwasher eco cycle take? It can take approximately two hours and 20 minutes. This may seem like a long time. But with a longer wash cycle, the water doesn't have to be heated as much compared to the shorter programmes. Meaning the dishwasher doesn't need as much energy. And water is also saved.
Over 12 months this energy saving can amount to about 523kWh – which could burn a lamp for more than two years! But you shouldn't use this setting continually. Special programmes will measure loads and soiling to automatically set the optimum settings for energy and water consumption. Hot water programmes need to be run regularly to prevent contamination from bacteria and food residues.
Other Features
The Active Water 60 programme will rinse and dry dishes in half the time. With a very economical use of water of just 7.5 litres, it produces optimum results. With an initial preheat time of 25 minutes, the 20-minute programme can be used again and again.
The water temperature and rinsing time are automatically adjusted to how dirty the load is to provide the best results while saving energy and water.
A VarioSpeed Plus option gives you a wash and dry of your load in the shortest time. The rinse time is reduced by up to 66% with the same high cleaning efficiency.
The AquaSensor cycle regulates water usage dependant on the type of soling. And the degree. Light beams are used to manage the rinse. And the process is assessed to determine whether it needs to be continued.
New models with EcoSilence Drive will guarantee silent and top results with its exceptionally quiet and efficient programme. Without working brushes, this economical feature guarantees low electricity consumption.
Pre-select programme starts have a time delay function that lets you start your appliance at any time of the day or night – whatever is most convenient. After the programme starts the digital display will indicate the remaining time.
Got a Problem with your Bosch Dishwasher?
Book an appointment without any call out charges from trusted Bosch appliance repair services. You'll be able to get a same-day or next day slot. And whatever make or model of dishwasher you have, your trained and experienced engineer will be able to fix it. And every repair comes with a six months guarantee.
Your Bosch Dishwasher Cycles Explained
was last modified:
August 14th, 2023
by
20th February 2019
Categories: