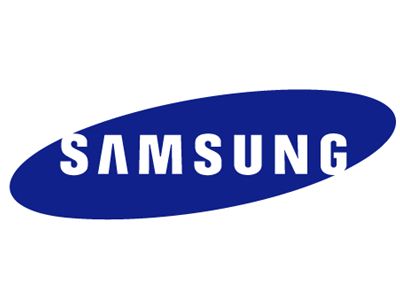 Stylish and innovative Samsung fridge freezers are perfect for everyday needs. Discover smart energy technology in a choice of freestanding, integrated, or American options which all look and act the part.
Digital Inverter Compressors consume less power, and there's never a need for manual defrosting as No Frost features maintain an even temperature. Want to know if your Samsung fridge freezer temperature setting is correct? Read on…
Ultimate Samsung Fridge Freezer Temperature Settings
The recommended Samsung fridge freezer temperature is -18 degrees Celsius. For some models, this setting may be -19 degrees Celsius. This temperature should be maintained all year round as your appliance will operate optimally during the hotter weather as well as the cold. Setting temperature on Samsung fridge freezer correctly at -18 degrees Celsius represents the finest compromise between energy consumption and food quality.
Modern Samsung fridge freezer settings can be touch-sensitive, and your Samsung fridge freezer temperature control will be regulated by pressing the freezer button repeatedly to cycle through the available temperature settings. Pressing the fridge button repeatedly will allow you to select the correct temperature for the fridge.
Your Samsung freezer temperature control may be labelled Freezer Temp. When the temperature setting you require is displayed – don't press the button again – if you do, you'll need to press the button repeatedly to get the settings to cycle through again. Some models may show icons or numbers to press to set the recommended temperature.
Your Samsung No Frost fridge freezer temperature control works in exactly the same way with the ideal temperature setting being -18 degrees Celsius and 3 degrees Celsius for the fridge cabinet. As before, temperature controls may be labelled Freezer Temp – and will be affected if the child lock mode is on.
Samsung Fridge Freezer Function
Situating your freezer to keep it well ventilated is very important. You need to have a gap of at least 5cm from the walls on both sides, and 10cm from the wall behind. Failure to do this may mean the freezer temperature cold rise as room temperature increases –causing initial defrosting of food.
Don't keep your fridge freezer in direct sunlight. You'll know if your fridge freezer is wrongly positioned as the middle bar between the fridge and the freezer becomes too hot to handle. Power cool and power freeze features should only be used when large quantities of fresh food are placed in the freezer. They're not designed to boost cooling due to extremes of external temperatures.
Excessive use of these functions can induce more frost and humidity – resulting in the reduction of the fridge-freezer's efficiency. Keeping the fridge freezer temperature at the correct setting will ensure maximum functionality ongoing.
You can actually test the consistency of the temperature of your fridge freezer. Make sure the fridge temperature is set to the recommended 3 degrees Celsius. Leave a cup of water in the fridge on the middle shelf overnight and test the water temperature first thing in the morning. This reading should be between 1 degree Celsius and 5 degrees Celsius with an average of 3 degrees Celsius most likely.
If this water temperature is above 5 degrees Celsius or below 1 degree Celsius you may have a problem. Simply get in touch with a trusted appliance repair company for help and advice.
Got a Temperature Control Problem?
Getting a Samsung fridge freezer repair in London is simple – a few clicks will enable you to book a repair that comes with six-month parts and labour guarantee! You'll get an experienced and highly qualified engineer trained in detecting all sorts of issues with Samsung fridge freezers – including defective temperature controls. You can get a quick quote on your repair upfront, and get your Samsung fridge freezer fixed quickly and efficiently.
Your Samsung Fridge Freezer Temperature Setting
was last modified:
February 17th, 2020
by
17th February 2020
Categories: