Buying a new washing machine is really exciting, but deciding just where to put the washing machine in your kitchen can be a bit of a nightmare! If you've got an allocated space with a hose inlet all ready to go then that's fine, but otherwise you may have to get a bit creative!
Need Some Location Suggestions?
The best place for the washing machine is near to an electrical socket so that you can plug it in easily. A built-in washing machine can be incorporated into your kitchen cabinets without a cupboard door. Or you can choose to use decorative panels, sliding doors, or screens to use as a secluded division. Why not try hanging curtains to hide the appliance? You can choose fabrics that match or complement the kitchen décor, and all you need to do is wash them as necessary.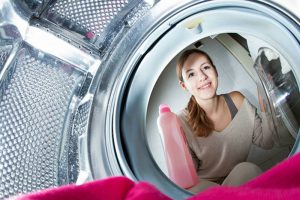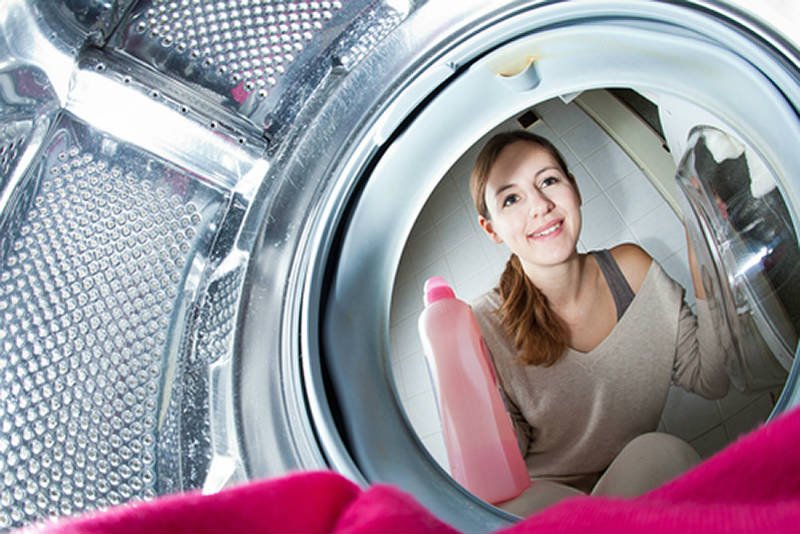 If you're handy at DIY you could put up a shelf and position the washing machine underneath. With two or three tiers, you can accommodate all the washing products you need in one place. Another clever idea is to install a sturdy shelf at a higher level to maximise space. Bear in mind if you install your machine somewhere out of the normal you'll need the help of a plumber to ensure the hosepipes actually feed and take the water away properly.
A free-standing washing machine needs water and power but gives you the freedom of putting it anywhere you choose! These days the choice of programmes which include water and energy reductions and perfect washing results make this type of machine extremely appealing.
What is an integrated washing machine?
An integrated washing machine is designed to blend into your kitchen space hidden behind a door that matches the rest of your cabinets. The door is fitted to the front of the machine, and a recessed plinth panel is set at the front base. The stability of the machine comes from it being held in place by the surrounding units. These washing machines are specifically manufactured with lower spin speeds to cause less vibration, and will normally only have plain metal lids so that the height can be adjusted until it reaches the worktop. Extra care needs to be taken when installing the washing machine as the door needs to be drilled and bored precisely. A semi-integrated machine has a cupboard door fitted but you're still able to see the top control panel. In all other respects, it operates the same as the fully integrated appliance.
Got a problem with your washing machine?
Choose an appliance repairs service online with care – read the latest reviews to make sure you'll get a good deal! Look for a high level of customer care with free quotes, flexible prices, and trained engineers. Get a six months quality guarantee for all work carried out and if you use your local experts they should be with you on the same day if you've got an emergency.
Where To Put Washing Machine In Kitchen
was last modified:
May 31st, 2023
by
20th September 2017
Categories: